Million Meter Mackenzie Row
Onsite Competition for Individuals and teams
Event description
There is a special family in our community, The Mackenzie Family.  They are blessed with 3 beautiful childern Kyle, Evan, and Emma.  Kyle and Evan have both Autism and Epilepsy and suffer from multiple seizures a day.  Our goal with this event is to raise enough money to purchase an Adaptive Tricycle that will allow them to safely enjoy this activity.  These bikes can cost up to $7,000, so let's band together and make this small miracle happen.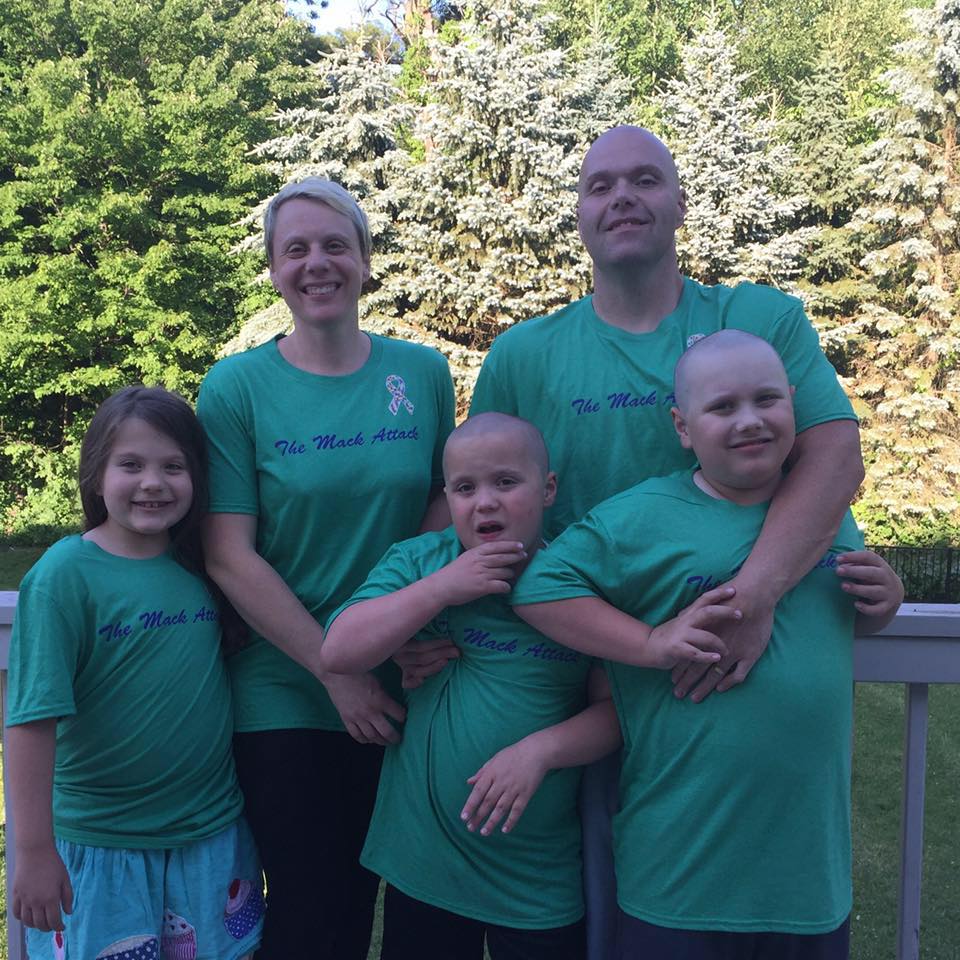 How are we going to get to 1,000,000 Meters?  We can get there by having 40 teams register and agree to row 25,000 meters! If we get more than 40 teams each team will still row 25,000 meters.
GENERAL TEAM FORMAT:  Each team may be comprised of as many people as you would like. The team can be all male, all female or mixed. You can have 1 person or 30 if you want!  However you want to row the 25,000 meters is up to you! The more people on your team - the less you have to row!  :-)
COMPETITIVE DIVISION:  We understand that there are some of you who still like the competitive side to events, so we have that too!  Teams that are comprised of two males and two females ONLY, can be entered into the competitive division where the fastest time will win prizes & a banner for each member to hang in their gym.
EVENT OUTLINE:  There will be 3 heats with 15 Available Rowers per heat.  Heat 1 will start at 9:00 am; Heat 2 will start at 11:00 am and Heat 3 will start at 1:00 pm.  See below for registration and event timelines.
NON-COMPETITIVE REGISTRATION: The registration cost is $25 per person.  When registering you will be asked to list your team's name and team captain.  This will ensure you are associated with the correct team.
COMPETITIVE TEAM REGISTRATION:  You must have 2 Guys and 2 Girls on your team.  The registration fee is $100 and you will need everyones information when completing your registration.  
FUNDRAISING:  We encourage each participant to raise an additional $25 to donate at the event.  The team who raises the most money will also win some awesome prizes! 
YOU DO NOT NEED TO PARTICIPATE TO DONATE - Head over to our event page to do a general donation or to donate to a participating team! 
EVENT TIMELINE:
Heat 1 Registration begins at 8:00 am
Heat 1 Begins their Row at 9:00 am
Heat 2 Registration begins at 10:00 am
Heat 2 Begins their Row at 11:00 am
Heat 3 Registration begins at Noon
Heat 3 Begins their Row at 1:00 pm
Awards at 3:30 pm
SPECIAL NOTES:  Snacks & Water will be provided during the event. 
REFUND POLICY: This is a charity event, once you sign up for this event 100% of all fees are NON-REFUNDABLE.