Event description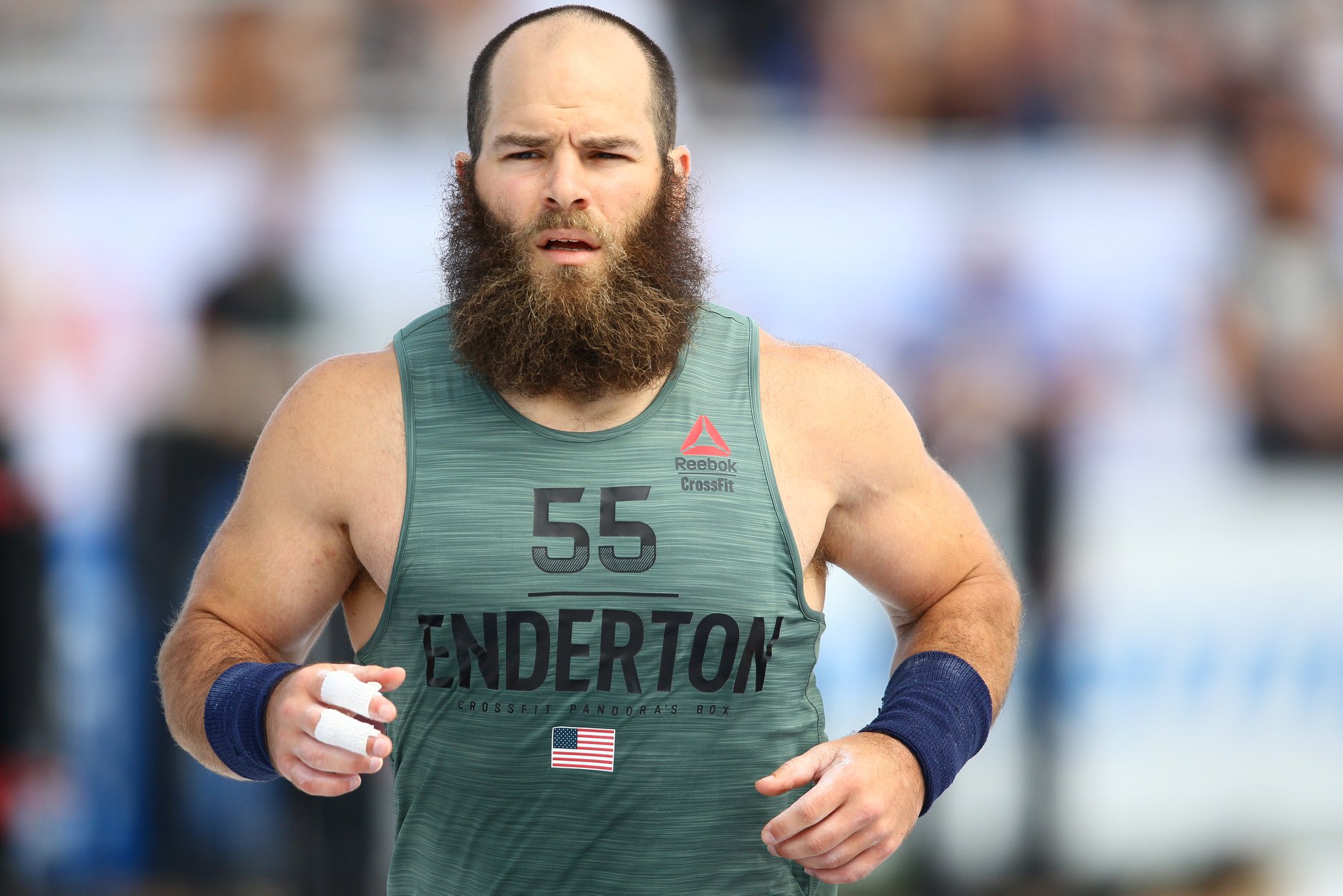 Jared Enderton to be camp lifting coach ...
The LND Competitor Camp is for 30 teenage CrossFit® athletes (ages 14-19) looking for a comprehensive weekend of competitor training.
Athletes will stay together in Three Rivers, Michigan, and train at The Pit Fitness Ranch with coaches and experts giving them guidance on all things competitive CrossFit® - skill, technique, mindset, nutrition, strategy, on and on.
Enjoying beautiful southern Michigan, athletes will participate in workshops, classes and activities designed to stretch their bodies and minds around what competitve CrossFit® requires.
They will leave The Pit with goals, strategies and resources to move forward.
The camp is all-inclusive - lodging, catered meals, outings, workshops, swag.
Registration
PA (Pit Athlete) registration opens Sunday, December 5 at 7 p.m. EST.
Open registration opens Sunday, December 12 at 7 p.m. EST
Cost for the camp is $1250.
A $250 non-refundable registraton fee here will hold your spot.
The Pit will bill you for the rest with full payment due by Feb. 18, 2022.
Two $1,000 scholarships will be offered (one male, one female).
Scholarship recipients still must pay the non-refundable $250 registration fee. See scholarship application here.
Who: 30 teenage CrossFit® athletes who are at least 14 but no older than 19 on April 1, 2022. 15 boys; 15 girls.
What:
Expect *excellence* and *opportunity* from the camp.
Expect to leave prepared for competitive CrossFit® as a Pit Athlete.
The camp includes a chartered trip to Warren Dunes State Park for training and bonding opportunities.
Workshops over the weekend, staffed by professional CrossFit® athletes and coaches, will include topics like weightlifting, gymnastics, kinesthetics, mobility, competition strategy, mindset, business and branding, competition preparation, nutrition and food prep, mental health, more.
No doubt there will be some friendly throwing down …
All of your meals will be catered by local chefs/food establishments and tailored to teenage athletes and specific needs you might have within reason.
You will be staying in fully stocked lakeside cottages with your peers (same-sex) and will be given some free time to socialize and strengthen friendships.
In addition, you will participate in Triple River CrossFit and So Flexy Yoga community classes and join together in a commercial kitchen to prepare and serve at least one meal with and for each other.
When: 
Registration will be Thursday afternoon, March 31. Camp will be Friday, April 1, through early afternoon Sunday, April 3. You will be able to head home by 2 p.m. Sunday.
Where: 
You'll be at The Pit Fitness Ranch, 14791 Hoffman Road, Three Rivers,  MI  49093. Lodging will be in a private lakeside resort nearby in single-gender cottages. Almost all group meals and activities will be at The Pit.
Local airports include Kalamazoo and South Bend. Chicago and Detroit are a few hours away. Once you're registered and fully paid, we'll be in touch to know your travel plans and can help facilitate as able.
Cost: 
The LND Competitor Camp is $1250 total.
The fee is all-inclusive: three nights' lodging, catered meals, workshops, swag, chartered excursions, documentary video, etc. The fee does not include travel from your home to Michigan or personal items you need.
When you register, you will pay a NON-REFUNDABLE $250 registration fee. This holds your spot.
We will bill you for the remaining $1000, which is due by Feb. 18.
If you camped at the Michigan State Police Athlete Village in 2021: You get $100 off. That will be reflected in the bill we send you once you're registered.
Also, we are happy to share ideas with you regarding fund-raising for the camp once you register.
Refund policies:
$250 registration fee NON-REFUNDABLE
Cancel Dec. 6-Jan. 3: $1000 refunded (if paid)
Cancel Jan. 4-Feb. 18: $500 refunded (if paid)
Cancel Feb. 18-March 18: $250 refunded
Cancel Cancellations after March 18: $0 refund