Dome Scaled Throwdown '22
Event description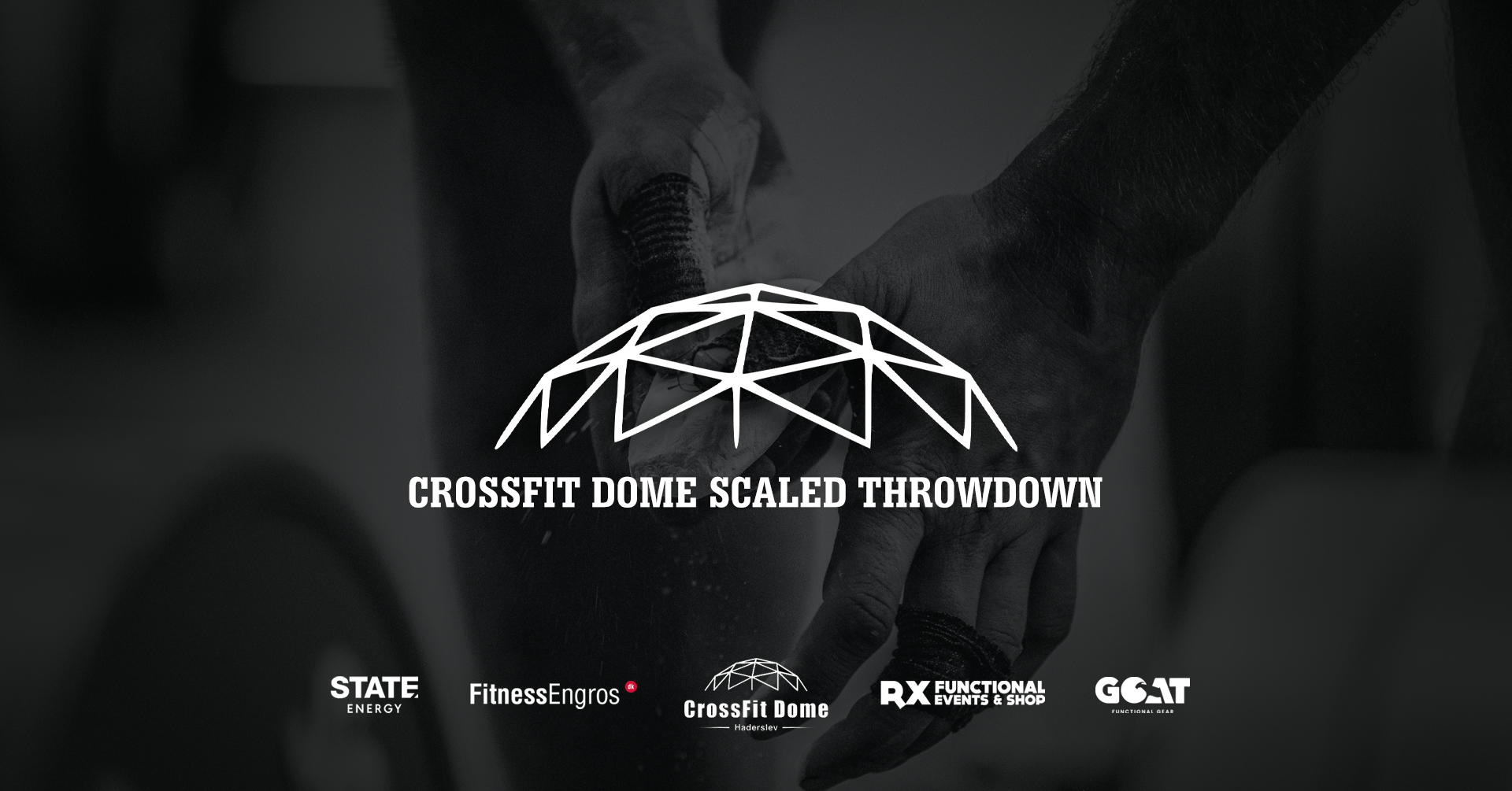 Vi besøger vennerne fra CrossFit Dome for første gang når der d. 5-6. februar 2022 i samarbejde med vores partnere inviteres til 'Dome Scaled Throwdown'.
'Dome Scaled Throwdown' er to separate en-dags konkurrencer for SCALED niveauet, hvor der kan stilles i teams af to personer af samme køn eller mix (LØRDAG) eller som individuel (SØNDAG). 
En oversigt over øvelser, der kan forekomme på SCALED niveau kan findes her. 
TILMELDING:
Team: 799,-/team
Individuel: 449,-/person
Tilkøb af atlet t-shirt med mulighed for personligt rygtryk tilgår i periden op til konkurrencen.
Endvidere tilbyder vores energy drinks partner STATE fri drikkevarer under hele konkurrencen. 
Vi håber, at se jer i CrossFit Dome i februar 2022.