Event description
THE INFO
Looking for a new challenge? Want to kick the holiday season off with a bang? Interested in a shot at some cool prizes?
Then the 3rd annual 10k By Turkey Day virtual fitness challenge powered by PUMA is for you!
The ultimate goal of 10k By Turkey Day is to complete a 10,000m Row the week of Thanksgiving. That's right, 10,000m in one sitting! If you're thinking, "I've never rowed more than 2,000m!" do not panic. The challenge progressively builds toward the 10k goal. When we first hosted this challenge in 2018, 99% of the participants had NEVER rowed farther than 2,000m. So we know you can do it!
10k By Turkey Day is a great way to challenge yourself, compete with friends, smash goals, and expand your aerobic capacity!
THE ENTRY 
Entry is TOTALLY free! If you have a little pocket money, please consider purchasing a 10k By Turkey Day shirt! Shirts are $25.00 and 100% of the profits will be donated to the A Most Beautiful Thing Inclusion Fund, an organization the focuses on giving access and opportunity to youth in underserved communities through the sport of rowing. The fund pays for coaches of color, transportation, swimming lessons, academic services, and competition for students.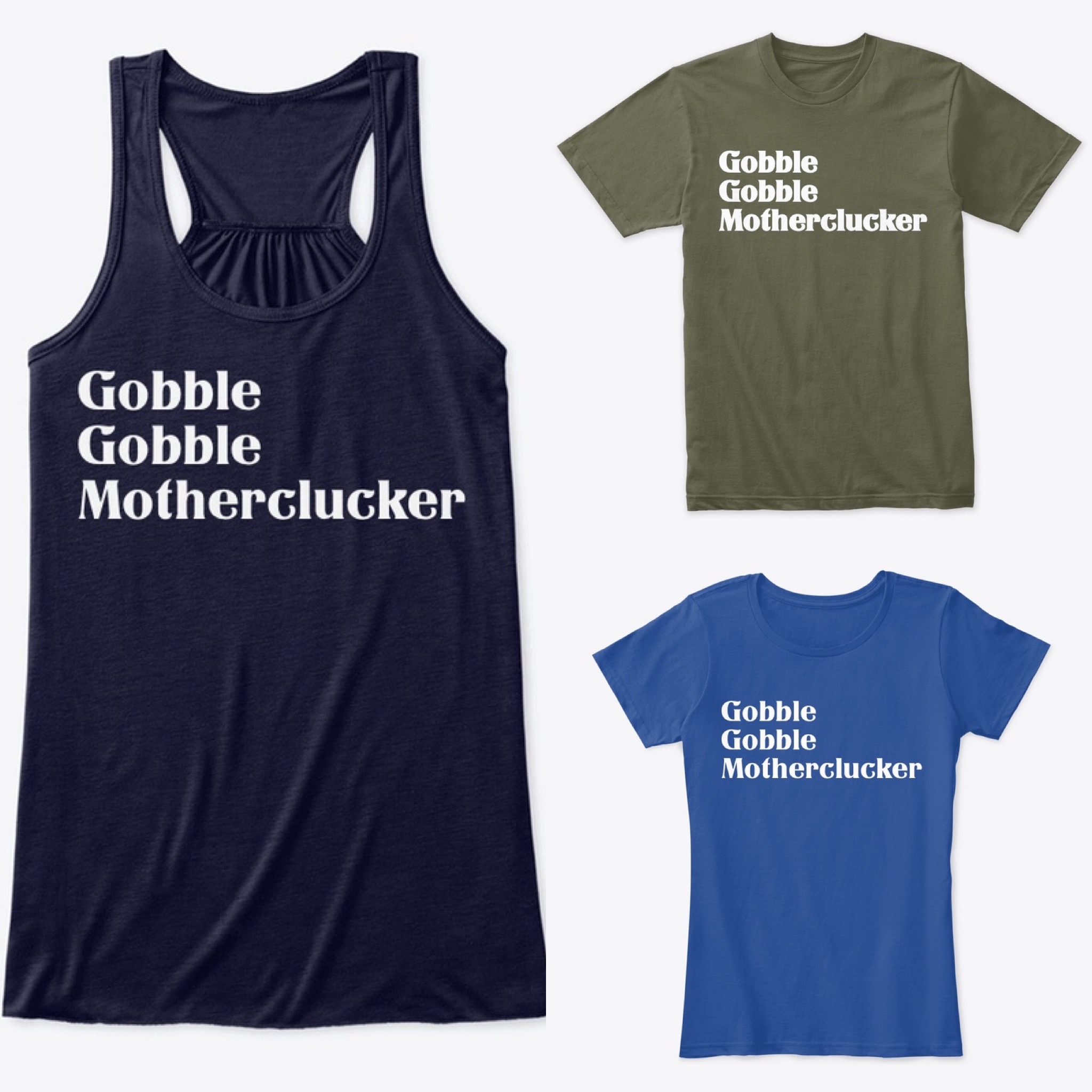 THE DATES
Each week you will complete one row at a set distance.
The submission window opens at 12:00 AM CST on Sunday and closes at 11:59 PM on Saturday each week.
Week 1: 2,000m Row – October 24th-October 30th
Week 2: 3,000m Row – October 31st-November 6th
Week 3: 5,000m Row – November 7th-November 13th
Week 4: 7,000m Row – November 14th-November 20th
Week 5: 10,000m Row – November 21st-November 29th*
*For week 5, the Submission deadline will be extended to 11:59 PM CST on Monday, November 29th, to accommodate the Thanksgiving holiday weekend.
THE DIVISIONS
This year we are excited to offer a Master's Division! Divisions are as follows:
Women Open Division
Men Open Division
Women Master's 40+
Men Master's 40+
THE GRAVY (PRIZES)
Once again, we've partnered with the awesome folks over at PUMA and they will be generously awarding prizes to ALL participants who finish the challenge. Additionally, podium and BONUS prizes will be up for grabs!
Completion Prize
EVERYONE who completes all 5 distances (according to rules) will receive a 10k By Turkey Day Sticker!
Podium Prizes
The top 3 overall fastest finishers in each division at the conclusion of the 5-week challenge will receive the following:
1st place
$200 PUMA Gift Card
1 pair of PUMA Fuse
2nd place
$150 PUMA Gift Card
1 pair of PUMA Fuse
3rd place
$100 PUMA Gift Card
1 pair of PUMA Fuse
Lottery Prize
Everyone who completes ALL 5 distances will also be entered into a random drawing to win one of the bonus prizes listed below:
Mega Gobble Prize (1 woman + 1 man)
$100 PUMA Gift Card + PUMA Bag
Ultra-Gobble Prize (1 woman + 1 man)
$75 PUMA Gift Card + PUMA Bag
Super Gobble Prize (1 woman + 1 man)
$50 PUMA Gift Card. + PUMA Bag
In order to be eligible to win a prize in ANY category, you must complete all 5 rows according to the rules and within the submission dates.
You can gain a bonus entry into the randomly selected drawing by posting your rowing submission photo on Instagram each week with the tag #10kByTurkeyDay2021.
THE RULES
In order to be eligible for any prize, participants must submit all 5 scores as follows:
1.     Score Submission
-       Submit your scores to competitioncorner.com by the week's deadline.
-       All participants MUST upload a picture of their rowing screen's memory displaying the completion time, distance, and date, with your submission. No exceptions.
-       To be eligible for a PODIUM prize in any division, all 5 entries must be entered using the programmed countdown as shown in the video, any "JUST ROW" entries will make you completely INELIGIBLE for a podium prize. The date on your machine must also be correct. No exceptions.
-       Please see the walkthrough video here for a step-by-step explanation on how to properly set up your rower, access the memory, and take your picture. Make sure the date on your machine is correct BEFORE you start your row!
2.      You must complete the entire distance in ONE continuous session. You cannot row 500m on one day and then 500m the next day, or row 2,000m then rest 30 minutes, and then complete another 1,000m. You ARE allowed to rest as needed during the row/get off the rower, but the monitor CANNOT shut off during the session.
3.     You must complete each row within the specified submission dates, you cannot "makeup," or "double up," on rows. i.e. you cannot complete both your 2,000m and 3,000m row in Week 1.
4.     You are free to "re-do" the given row for that week, as long as the scores are submitted before that week's deadline.
5.     For continuity and verification purposes, all rows must be completed on a Concept 2 Rower (no slides).
6.     You must complete all of your rows yourself, no substitutions, swaps, or "tag teams" are allowed.
7.     For bonus Instagram lottery entries, participants must be following @whatisupannie, tag @whatisupannie, and use the hashtag #10kByTurkeyDay2021 in your Instagram submission posts.
8.     We run on an honor system. We reserve the right to request additional information and/or invalidate any conspicuous entries. It is the athlete's responsibility to adhere to the event format. This includes meeting all the outlined standards. Modifying the format in any way is prohibited and may void the athlete's score. Any submissions deemed uncommon or out of the ordinary, or used to amend, shorten, or change the accepted movement and submission standards may be invalidated.
SUBMISSION HELP AND QUESTIONS:
If you have questions about the event or encounter any issues with submission, please email 10KBTD@gmail.com