Event description
You have nothing to lose, and everything to gain. Put your fitness to the test.
THE QUALIFIER
October 20th - November 2nd

Over the course of two weeks you will take on six workouts. The workouts will be published on Wednesday evening and you will have until Tuesday evening to complete the workouts and submit your scores. There are divisions for all levels of fitness.
The top athletes will advance to the TFX competition in Austin, Texas in January 2022.

MOVEMENTS, PRIZES and MAYHEM MISSION
View the Movements Here


Over $10,000 will be awarded to winners and thousands more in prizes. Winners from all divisions will receive a fresh pair of Reebok Nanos. The Community Division Winners will be awarded a $250 FringeSport gift card. Scroll down to check out the details!


All registration fees from the Kids Division will go to Mayhem Mission. This is a great way to get the entire family invovled in the online qualifier.


All division standards can be found here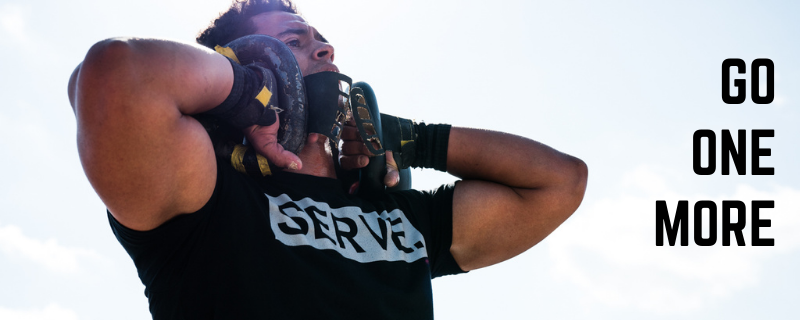 THIS IS FOR EVERYONE
One more rep. One more second.
TFX is a place to claim and celebrate your wins. Regardless of age, fitness level or season of life the qualifier this is a unique opportunity to challenge yourself with thousands of athletes from across the country!

If you are someone that wants to join in the fun, but doesn't have the desire to compete at TFX in January, register for the Community Division! This division takes on scaled workouts during the qualifier and the top male and female win an awesome prize pack.
The kids can also take on our qualifier for fun and will not move on to the competition in January. 100% of these proceeds from this division's registration will go to Mayhem Missions.
Important Dates
Qualifier Events Released:
Week 1 Events: Wednesday, October 20th @ 7PM CT
Week 2 Events: Wednesday, October 27th @ 7PM CT
Qualifier Events Scores Must be Submitted by:
Week 1 Events: Tuesday, October 26th @ 8PM CT
Week 2 Events: Tuesday, November 2nd @ 8PM CT
PRIZES
OVERALL WINNER PAYOUT
Pro Men: $1,800
Pro Women: $1,800
Team: $1,400

Masters 35-39 Men $350
Masters 35-39 Women $350
Masters 40-44 Men $350
Masters 40-44 Women $350
Masters 45-49 Men $250
Masters 45-49 Women $250
Masters 50-54 Men $150
Masters 50-54 Women $150
Masters 55-59 Men $150
Masters 55-59 Women $150
Masters 60+ Men $100
Masters 60+ Women $100

EVENT PAYOUT (PER EVENT WON)
Pro Men: $100
Pro Women: $100
Pro Team: $100
PRIZES
ALL qualifier division winners receive a fresh pair of Reebok Nanos
Community Division Winners (first place male & first place female) will win a $250 FringeSport gift card!


TFX Championship
Qualifying athletes will be invited to participate in the TFX Championship in January in Austin, Texas.

January 28-30, 2022
in Austin, Texas
Submission Rules
Competitors are allowed to complete the workouts as many times as desired, but only one submission is allowed. All submissions must be received by 8:00PM CT on the designated day. No late entries will be accepted.
For an entry to be valid, all workouts must be recorded. If you qualify we will request one of your videos to be submitted. We suggest using the WeTime or WodProof App to record your workout.
CODE OF CONDUCT
Integrity: the quality of being honest and having strong moral principles; moral uprightness. "he/she is known to be a man/woman of integrity"
All participants will be required to sign a code of conduct in order to compete in the Online Qualifier. Integrity is expected.
*The Fittest Experience reserves the right to invite any pro athletes to compete in the event.
No Refunds will be offered on this event.