Battle Cancer Manchester 2022
Event description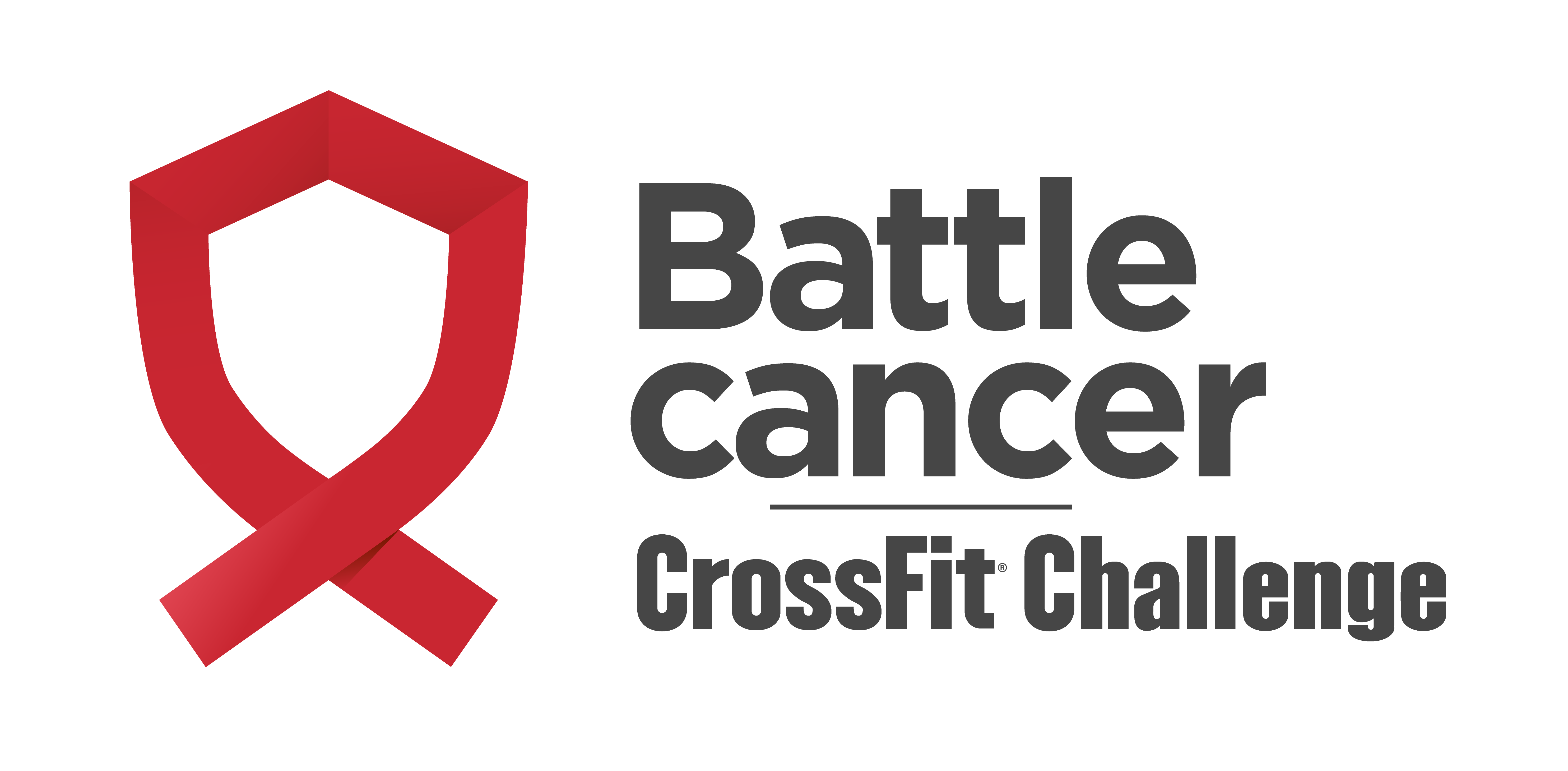 A FITNESS FUNDRAISING CHALLENGE FOR TEAMS OF FOUR
Take on four 9-minute CrossFit workouts over one day and fundraise for your chosen cancer charity.
Divisions:
All male
All female
Mixed - any combination of gender 2:2 or 1:3
WE ARE FOR EVERYONE
Accessible, challenging and super-fun!
​Workouts are suitable for all abilities and adaptions so everyone can take part.
Whether you're a professional athlete, regular gym-goer or a complete fitness novice, our fun and creative workouts focus on simple movements and teamwork that level the playing field. 
No qualifiers!
Fun, accessible workouts for all abilities
Fundraise for The Battle Cancer Program or your chosen cancer charity
Multiple competition floors
Live DJ
YOUR FUNDRAISING COUNTS TOWARDS YOUR SCORE!
This year, your first workout is a Fundraising AMRAP - as much raised as possible - and is your first score on the leaderboard. Submit your fundraising total at registration - the more you fundraise, the higher you'll place! Start fundraising now!
Our official partner charities are The Battle Cancer Program and Macmillan but you can choose to fundraise for any registered cancer charity close to your heart.
WORKOUTS & WEIGHTS
We are accessible for all, our standard weights are as follows for men/women, all weights are in kilograms:
Kettlebell 20/12, Dumbbell 20/12.5, Bumper Plates 20/10
Workouts may also include additional kit such as sandbags, CV machines, and more.
We offer alternative movements for those with adaptions or restricted movement so just tell us if you foresee any issues :)
Workouts will be released a minimum of 10 days prior to the event.
CHANGES TO TEAMS
You're welcome to change your team lineup right up to event day, your captain can do this in Competition Corner. If you need to change your division please email us to let us know and we will make the change for you. 
If one of the team is injured or unable to compete for any reason, you can just bring a replacement on the day. We just ask that the new athlete or athletes sign a waiver to compete. Teams of four only - no extra substitutes.
COVID-19 
We will be compliant with any COVID-19 measures in place at the time of the event. These will be communicated with athletes in the lead-up to event day. 
If the event is cancelled or postponed due to COVID-19, your ticket will automatically carry over to the postponed date or you may request a refund. 
We're sorry we don't offer refunds for any other reason, but you're welcome to change your lineup or sell your ticket to another team. Please contact us if you plan to do this.
VOLUNTEER
We're looking for judges and volunteers! Register now using the button to the right.
SPECTATORS
Spectators are free! *Subject to COVID-19 measures and capacity