Event description

What: 1 Hour, As Many Combined Calories As Possible on team with a Concept2 rower and Rogue Echo Bike or Assault Bike
Who: Teams of 4 (2m, 2f)
When: June 18-20, 2021
Where: Your gym, box, or home
Why: Fundraiser to provide more healthy living options for children, adults, and families supported through Health Recovery Services.
"Calories For A Cause" is an opportunity for you and your team to test your aerobic capacity while also helping an organzation dedicated to helping adults, adolescents, seniors and families suffering from the diseases of substance use and/or mental health disorders. This fundraiser will help Health Recovery Services in their efforts to expand their outdoor recreation areas for clients and staff, as well as additional resources that impact communities all over the state of Ohio. 
Your team of 2 males and 2 females will have 1 hour to row and bike as many combined calories as possible. Switch as needed, but keep the machines moving to prevent monitors from resetting! When tracking scores, please remember to write down and submit total calories on the bike and rower seperately, as well as combined. This will allow us to highlight teams who really crush the bike or rower separate from the combined total.
All participants will receive a promo code for $25 off at drinko2.com and 25% off at docspartan.com.
Ticket purchases are final and non-refundable.
______________________________________________
More about Health Recovery Services (https://www.hrs.org)
The total continuum of community based behavioral healthcare provided by Health Recovery Services (HRS) for over 45 years is aligned with the American Society of Addiction Medicine (ASAM) levels of care. This patient-centered criteria sets the acknowledged standard for quality behavioral healthcare that promotes good stewardship of resources while striving to improve consumer outcomes. To those adults, adolescents, seniors and families suffering from the diseases of substance use and/or mental health disorders, HRS is dedicated to offering the services they need to fight the epidemic of addiction and despair that plagues them. Our commitment to serve stems from a core belief system that affirms all are deserving of quality prevention, intervention, treatment and aftercare, regardless of race, color, sex, national origin, disability, age, gender identity, sexual orientation, religion and ability to pay. Consumers are encouraged to meet their financial obligation for services under a sliding fee scale so that the limited community resources can be stretched to help as many less fortunate consumers as is possible. The HRS philosophy of care and mission is to make sure those we serve know that we care, because only then will they care about what we know.

More about Bassett House (https://www.hrs.org/bassett-house)
​Bassett House, certified by the Ohio Department of Mental Health and Addiction Services and accredited by the Commission on Accreditation of Residential Facilities (CARF), is acclaimed statewide as a leader in the intensive residential treatment of adolescent addiction.
We are located on the winding, country roads of Athens, Ohio. The rural setting gives the adolescent the experience of "getting away from it all." Bassett House treats addiction as a disease from which young people, 13 to 18 years of age, can recover with the support of strengths-based, family-focused therapeutic intervention. Groups that the adolescents attend daily cover many different areas that will provide them with a wide variety of skills needed to improve their ability to be successful in their recovery environment. We strive to help connect the youth with their families as well as other support systems in their recovery environment.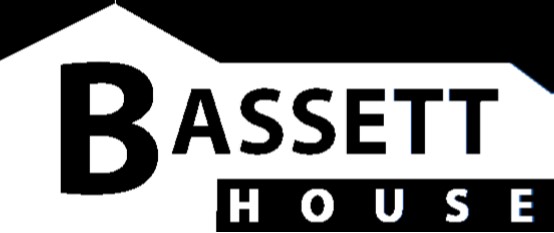 ______________________________________________
THANK YOU FOR THE SUPPORT