Fittest In Utah - State Championship
Event description
** IF YOU ARE TRYING TO REGISTER FOR A QUALIFYING SANCTIONAL EVENT, FOLLOW THE LINKS LISTED BELOW
** IF YOU HAVE BEEN GIVEN AN INVITE FOR THE CHAMPIONSHIP EVENT, YOU'RE AT THE RIGHT PLACE (REGISTER NOW - PASSWORD REQUIRED)
** IF YOU ARE A SPONSOR LOOKING TO SIGN UP, CLICK THE BECOME A VENDOR BUTTON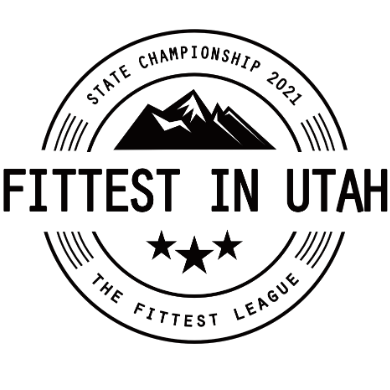 The definitive competition to find the Fittest In Utah!
This 2-day championship event will be held at the outdoor sports complex at Rockwell Headquarters in Woods Cross, Utah on August 13-14, 2021.
How to Qualify:
Sign up for 3 of the 5 Sanctional events.
Accumulate points at each event.
Earn an invite to the State Championship.
Points will be awarded to the athletes based on their finishing place in each of the Sanctional competitions they participate in.
At each Sanctional, 100 Points will be awarded to the first-place finisher, 90 Points will be awarded to the second-place finisher, and so on with the tenth place finisher receiving 10 points. Points will be added up from your three highest finishes in the Sanctional events and that will be your Total Season Score.
The athletes with the highest Total Season Score will qualify for the Fittest in Utah - State Championship.
Visit our website for more details.
Sanctional Events
Event 1: Spartacus 2021 (April 30, 2021)
Event 2: O.U.R. Spring Classic 2021 (May 22, 2021)
Event 3: The RxFIT+ Classic (June 12, 2021)
Event 4: Rockwell Freedom Fitness Festival (July 3, 2021)
Event 5: CFL Summer Sanctional (July 24, 2021)
Divisions (Individuals):
Male Scaled
Male 18-34
Male 35+
Female Scaled
Female 18-34
Female 35+