Event description
Straight Flush CrossFit is excited to announce that it will host the inaugural Vegas Showdown on October 15 and 16, 2021. Over the two-day event, athletes from all over will descend upon Las Vegas to showcase their strength and endurance during six grueling events. This will be a competition for the ages for years to come.
There will be eight divisions capped at 20 entrants each:
Individual men: Elite and RX
Individual women: Elite and RX
Teams of three men: RX and Intermediate
Teams of three women: RX and Intermediate
The Elite Men's and Women's divisions will compete for a cash purse of $2,000 EACH with the first place champions taking home $1,200, second place snagging $600, and third picking up $200! All other divisions will receive incredible prize packages from our sponsors!
If a movement standard is listed, it will be used in an event workout. We're not here to play games. We want to give you enough time to prepare so you can bring your best!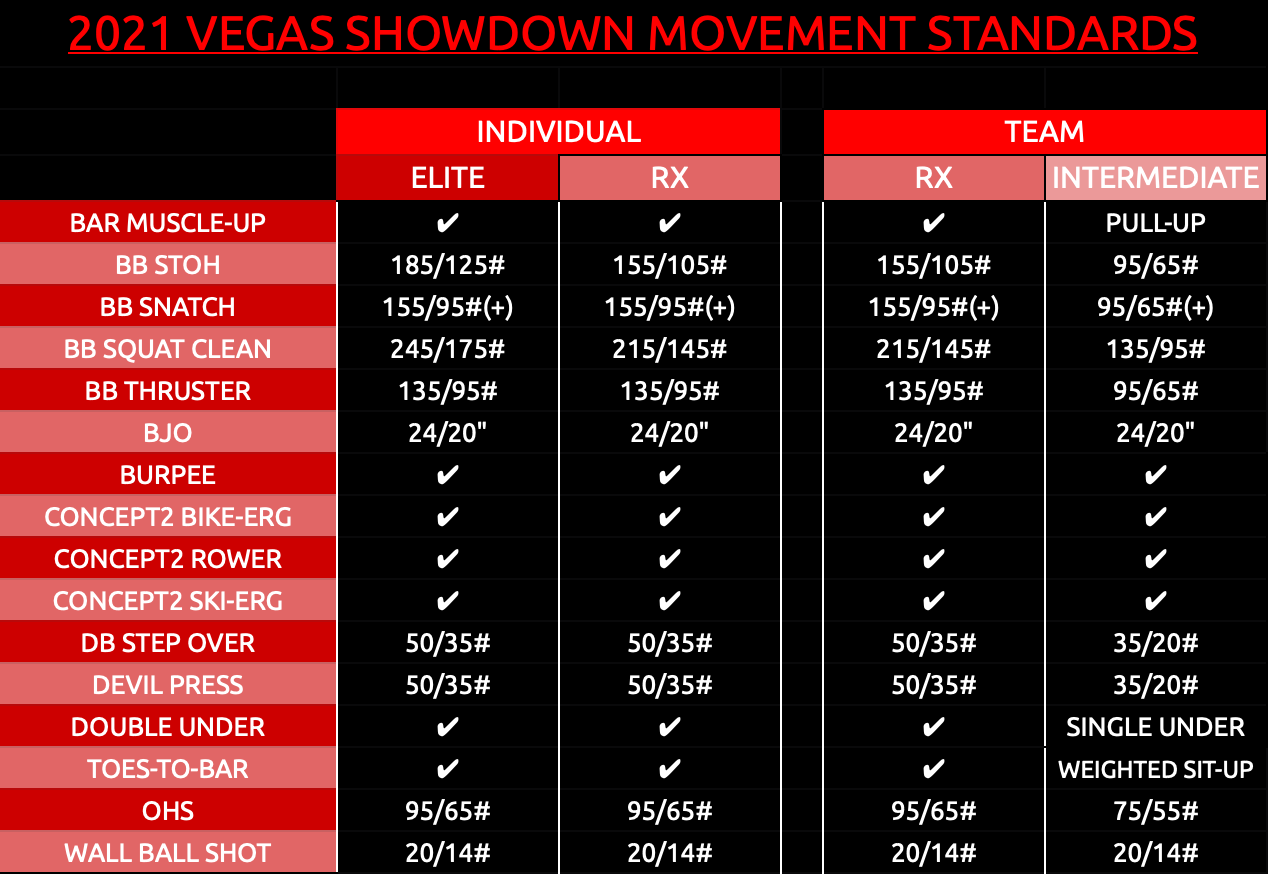 The event workouts will be released at 12:01AM on March 1, 2021, so athletes are able to prepare accordingly.
We have a strict no-refunds policy. Please register only after you've committed to competing.
Substitutions for both individuals and teams will be permitted until midnight on October 1, 2021.