Event description
Straight Flush CrossFit will host the inaugural Vegas Showdown on October 15 and 16, 2021. Over the two-day event, athletes from all over will descend upon Las Vegas to showcase their strength and endurance during six grueling events on an outdoor battlefield. This will be a competition for the ages for years to come.
There will be eight divisions capped at 20 entrants each:
Individual men: Elite and RX
Individual women: Elite and RX
Teams of three men: RX and Intermediate
Teams of three women: RX and Intermediate
The Elite Men's and Women's divisions will compete for a cash purse of $2,000 EACH with the first place champions taking home $1,200, second place snagging $600, and third picking up $200! All other divisions will receive incredible prize packages from our sponsors!
All of the workouts will be conducted outdoors on the newly-constructed Sports Field at the Bill and Lillie Heinrich YMCA in Las Vegas. You can check out the field here: Bill & Lillie Heinrich YMCA Sports Field
All the movement standards are listed and they will be used in an event workout. We're not here to play games. We want to give you enough time to prepare so you can bring your best!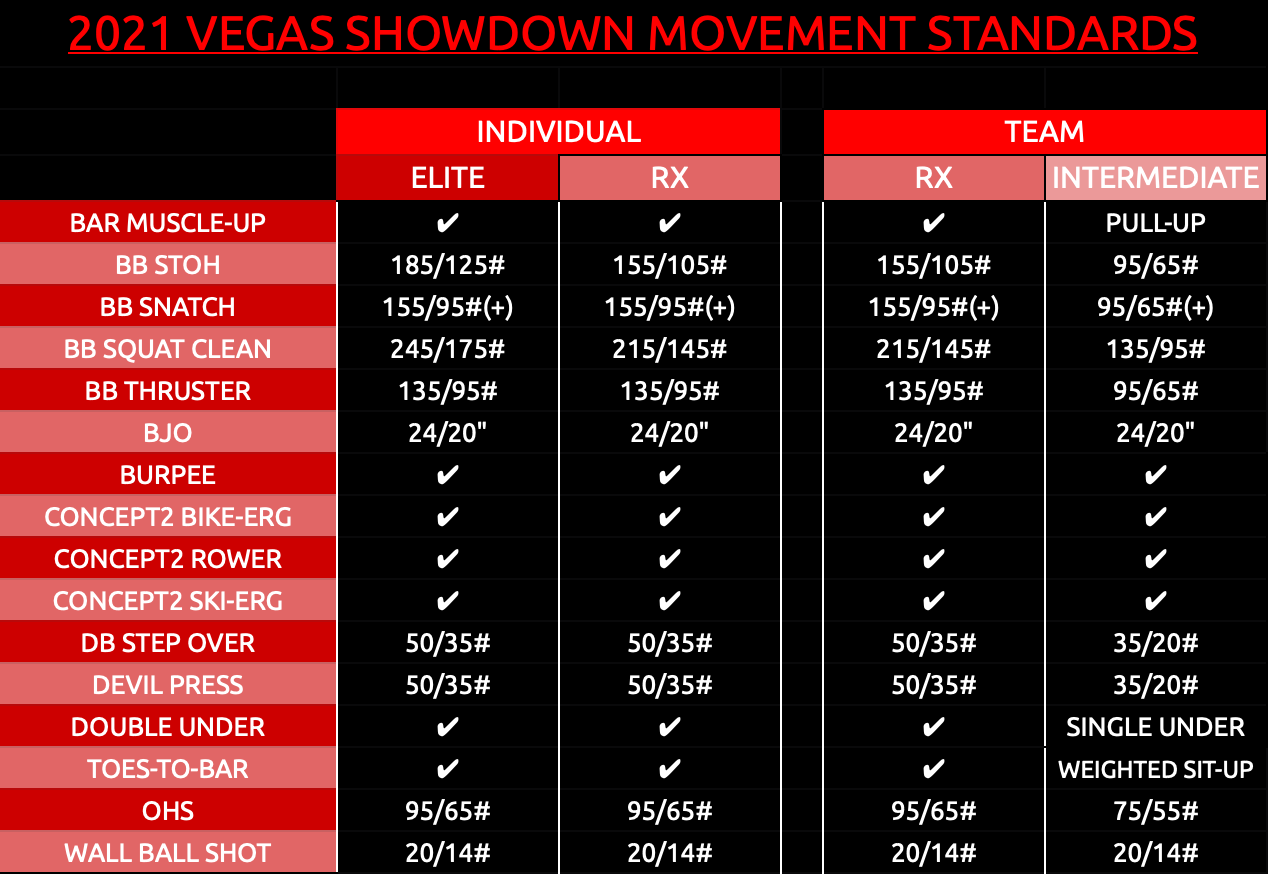 All six workouts have been released and can be found by clicking the "WORKOUTS" tab above. We want all of our competitors to prepare accordingly.
*We have a strict no-refunds policy.* Please register only after you've committed to competing. Substitutions for both individuals and teams will be permitted until 12:01AM on October 1, 2021.
*It is the policy of the Bill and Lillie Heinrich YMCA that alcohol is not permitted on the premises*
The Meadows Mall is located directly across Meadows Lane to the north from the competition field. There are many stores and food outlets that athletes and spectators may visit between workouts.