Event description
The Masters & Teens Throwdown Qualifier is an online competition that will be held at your own box, gym or backyard no matter where in the world. 
Bringing together both Teens and Masters athletes in one throwdown is unique and adds an extra level to the competition!
!! NEW IN 2021 !!
Adding an extra layer of excitement: Semi Finals
Scaled division athletes compete in the Finals
Teens age groups 18-19 & 20-21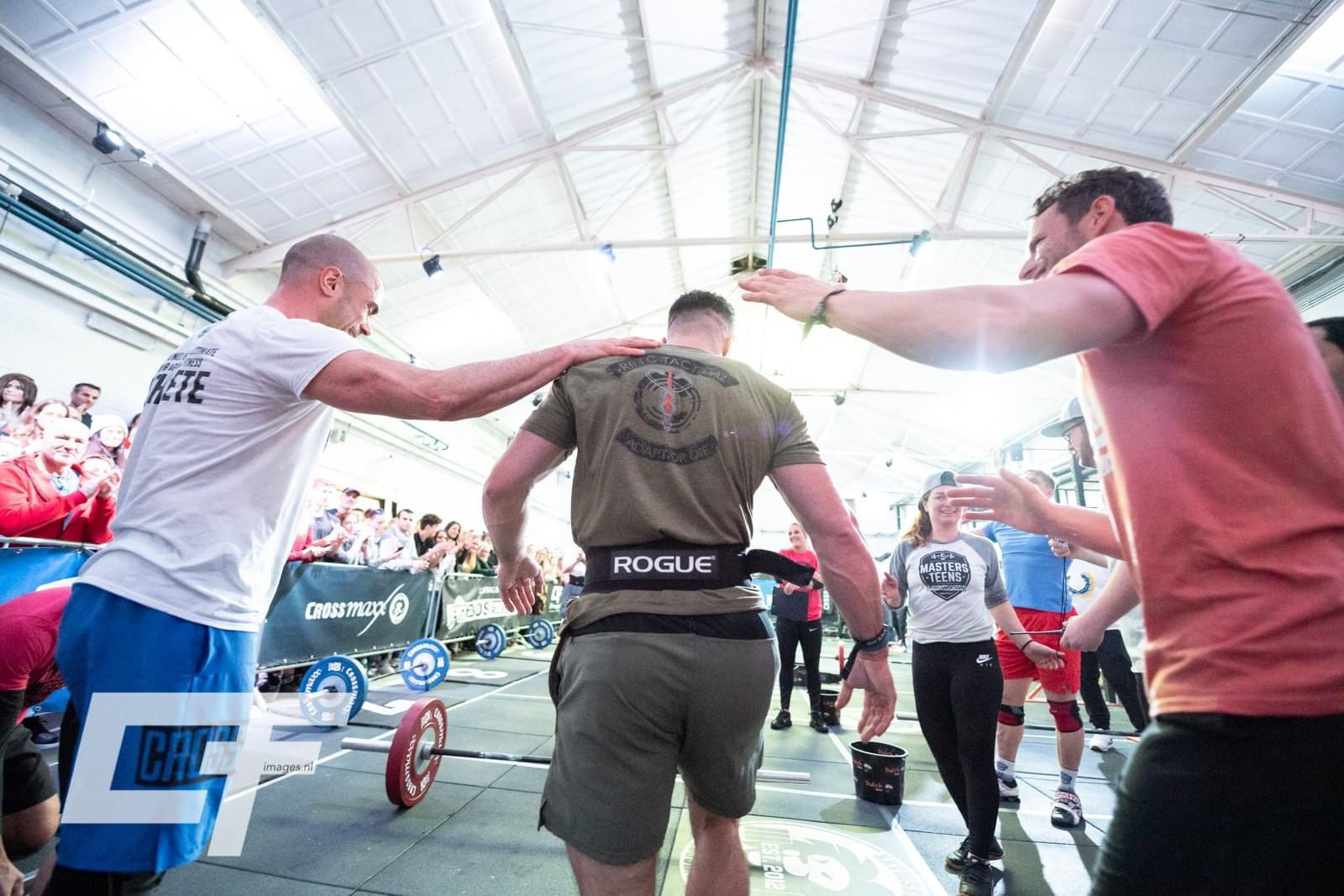 Qualifiers for all
Semi Finals for the best
Finals for super heroes
Qualifiers
Friday 22 January 07:00hrs until Sunday 07 February 23:00hrs (CET)
Choose your level of competition (Rx'd or Scaled) upon registration 
The workouts need to be completed during the prescribed period
Each workout can be performed & logged as often as you like
The logged score at the time the deadline passes, will be the final score determining your ranking on the leaderboard
Please note that video submittance is required to valid your scores & determine ranking on the leaderboard. You can find the instructions here

Semi Finals - ​2-11 April 2021
This year we are adding an extra layer of excitement to the competition! After the qualifier the best of each age category will proceed to the online Semi Finals. We will challenge you to give it your all with another set of  workouts, to be performed at your own box, gym or backyard.
The following rules apply:
Less than 40 athletes per age categorie/division: top 20 of the athletes that performed all 3 workouts will advance
More than 40 athletes per age category /division: top 50% of the athletes that performed all 3 workouts will advance
​Finals - 5 & 6 June 2021
Still standing at the top of the leaderboard? Congratz, you've made it to the finals! The best of each age category will receive a personal invitation by email to compete at our live event.
Location will follow
RX'd or Scaled ​
Not sure to compete Rx'd or scaled? Check the standards for each division, by clicking on the link below:
Masters
Teens
Or have a look at last year's qualifier workouts.
And remember: we do not underestimate your age and fitness and neither should you!

Age divisions
Teens: 12-13 / 14-15 / 16-17 / 18-19 / 20-21
Masters: 35-39 / 40-44 / 45-49 / 50-54 / 55-59 / 60-64 / 65+
Your age on 5 June 2021 determines the age category you will participate in. For example:
Masters 40 – 44, you must be minimum 40 to maximum 44 years old before/on 5 June 2021 to participate in this age category. 
Rules & Requirements
You can read the full version of the 2021 Rulebook here
In short:
Athletes must register online and pay the €20,00 registration fee (excl. service costs). 
Athletes must complete three online qualifier workouts, submit a validated score and a video for each online qualifier
Unofficial leaderboard: Tuesday 23 February 10:00hrs
Officlal leaderboard: Monday 1 March 10:00hrs
Finals in Amersfoort, the Netherlands. Two day event, all athletes compete both days, no cut off. Upon invitation by e-mail, provided that scores for both Qualifiers & Semi Finals are submitted and validated by the Masters & Teens Throwdown Team. 
Number of semi finalists per age group will be based on the number of registrations & will be published together with the unofficial leaderboard (23 February)
The Masters & Teens Throwdown Team reserve the right to combine age groups when too little athletes have entered the competition for these age groups
The Masters & Teens Throwdown Team reserve the right to disqualify an athlete based on their own reviewal process, should they find any violation of the rules stated or any violation of sportsmanship. 
Decisions of the Team are final and cannot be discuted. Performances of athletes will not be discussed with other athletes. 
There is no limit to the amount of athletes who can participate in the qualifiers. 
The registration fee is non-refundable
Registration remains open until the deadline of the first qualifier. 

Powered by