Event description
Gather your team mates, its time to compete!


Team of 4
€25 per athlete
includes
free exclusive T-shirt*


12 Days of Filthy is a team-of-4 competition for all levels of
athletes taking place online from anywhere in the world from
1st-12th of December. 

Workouts can be completed anywhere in the world - Dublin, Boston, the North Pole
 


What yule need...
4 Team Mates
3 Workouts
2 Dumbbells
1 Jump Rope 
…and you're in! 


Register your team today, only €25 per elf-lete! 
1st Place Team will win flights to Miami and a spot to compete in the team division at Wodapalooza!

There will also be a SLED-LOAD of daily spot prizes to be won over the 12 days of merriment
1st day of Filthy - Buttery Bros Hamper + 1 years supply of Reign BodyFuel
2nd day of Filthy - Make Wods Great Again Hamper + a pair of Activ EyeWear by Kara Saunders sunglasses
3rd day of Filthy - An Armen Hammer Hamper and 3 biographies from 3 of the fittest women in our sport - Tia Clair Toomey, Sam Briggs and Katrin Davidsdottir
4th Day of Filthy - A MAT FRASER CANVAS & AN EVENT TSHIRT + PATCH FROM WODAPOLOOZA, WEST COAST CLASSIC, GRANITE GAMES, MADRID CHAMPIONSHIP & MAYAN CHAMPIONSHIP
5th Day of Filthy - An official crossfit games 2020 training backpack + a 3 month supply of reign bodyfuel
6th Day of Filthy - Limited edition Pat Vellner Tshirt + nanos
7th Day of Filthy - Hyperice HyperVolt
8th Day of Filthy - 8 limited edition signed Sara Sigmundsdottir T-Shirts
EXCLUSIVE TSHIRT DESIGN by @miguelpaulodesign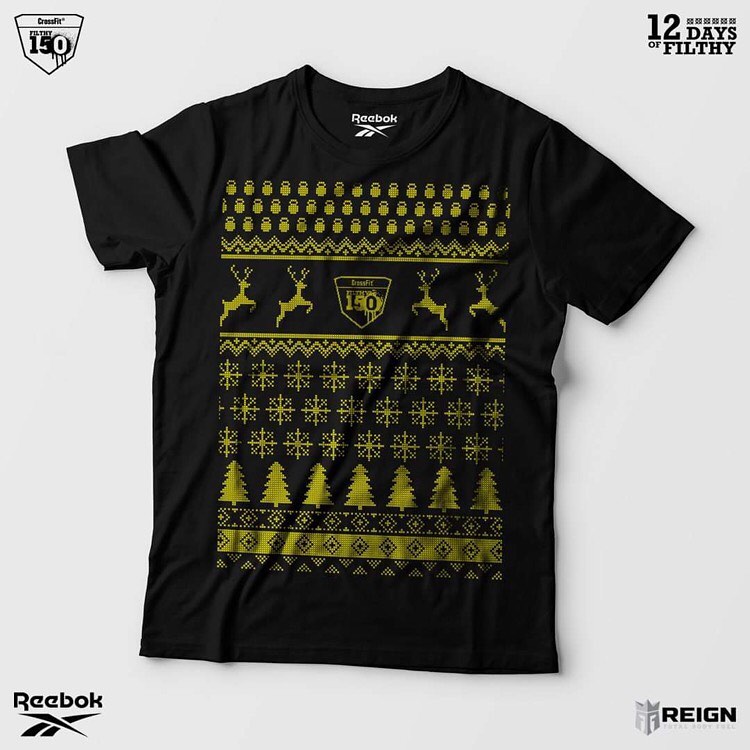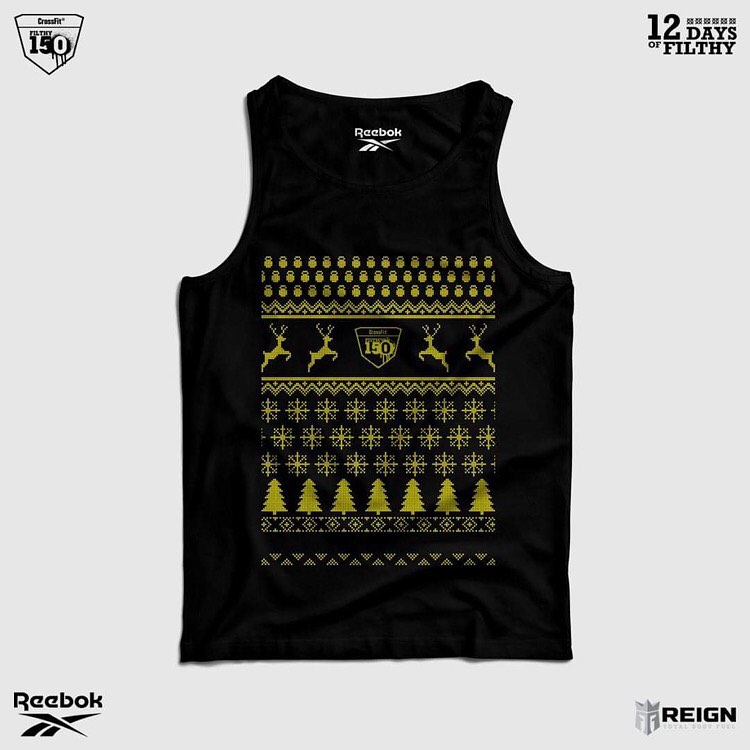 EQUIPMENT REQUIREMENTS
Dumbells
RX
Men - 2 x 22.5kg   
Women - 2 x 15kg
Scaled
Men - 2 x 15kg  
Women - 2 x 9kg
Scaled Plus
Whatever you can use
just to get moving and to get involved
Water Bottles, Penguin jumps...
DIVISIONS
-Open Age Division
-Masters Division
(2 over 35, 2 over 40)
VIDEO SUBMISSIONS
All athletes must video their workouts.
Details of acceptable formats available on our website
MEASURES TAKEN TO COVID-PROOF THE COMPETITION
All 4 team mates can compete from different locations (Even 4 different countries!)
The ONLY equipment you need is a jump rope and two dumbbells (If your affiliate is closed -BEG, BORROW, SHARE from anywhere you can!)
*Registrations received after 27th November not eligible for free t-shirt