Event description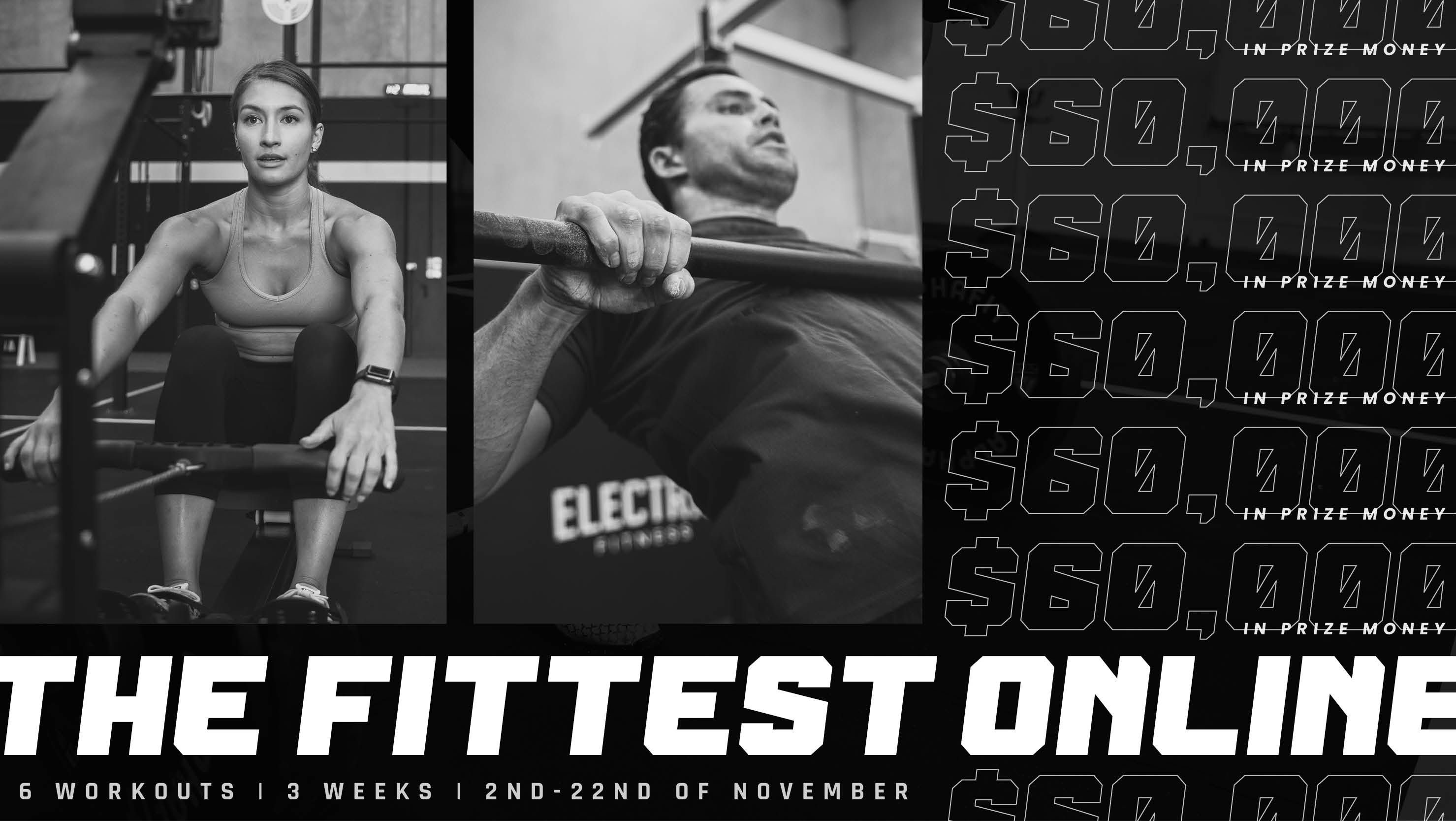 What is The Fittest Online?
The Fittest Online is a worldwide online fitness competition run over the course of three weeks (2nd - 22nd of November). Two workouts will be released on Monday morning of each week and competitors will have until that Sunday evening to complete the two workouts and submit their scores. 
Not only will you be competing for the title of The Fittest Online, but there is over $60,000 in cash prizes to be won over the three weeks.

Fittest in The Gym
Everyone will have the opportunity to filter the leaderboard to see who is leading in their gym, but the stakes are even higher for any gym with over 40 competitors registered. The top male and female from each of these gyms at the end of the competition will win $250.

Most Entries from a Single Gym
Not only will having over 40 entries entitle your gym to the $500 prize pool for your gym winners, but the gym with the most entries overall at the end of the registration period will win $10,000.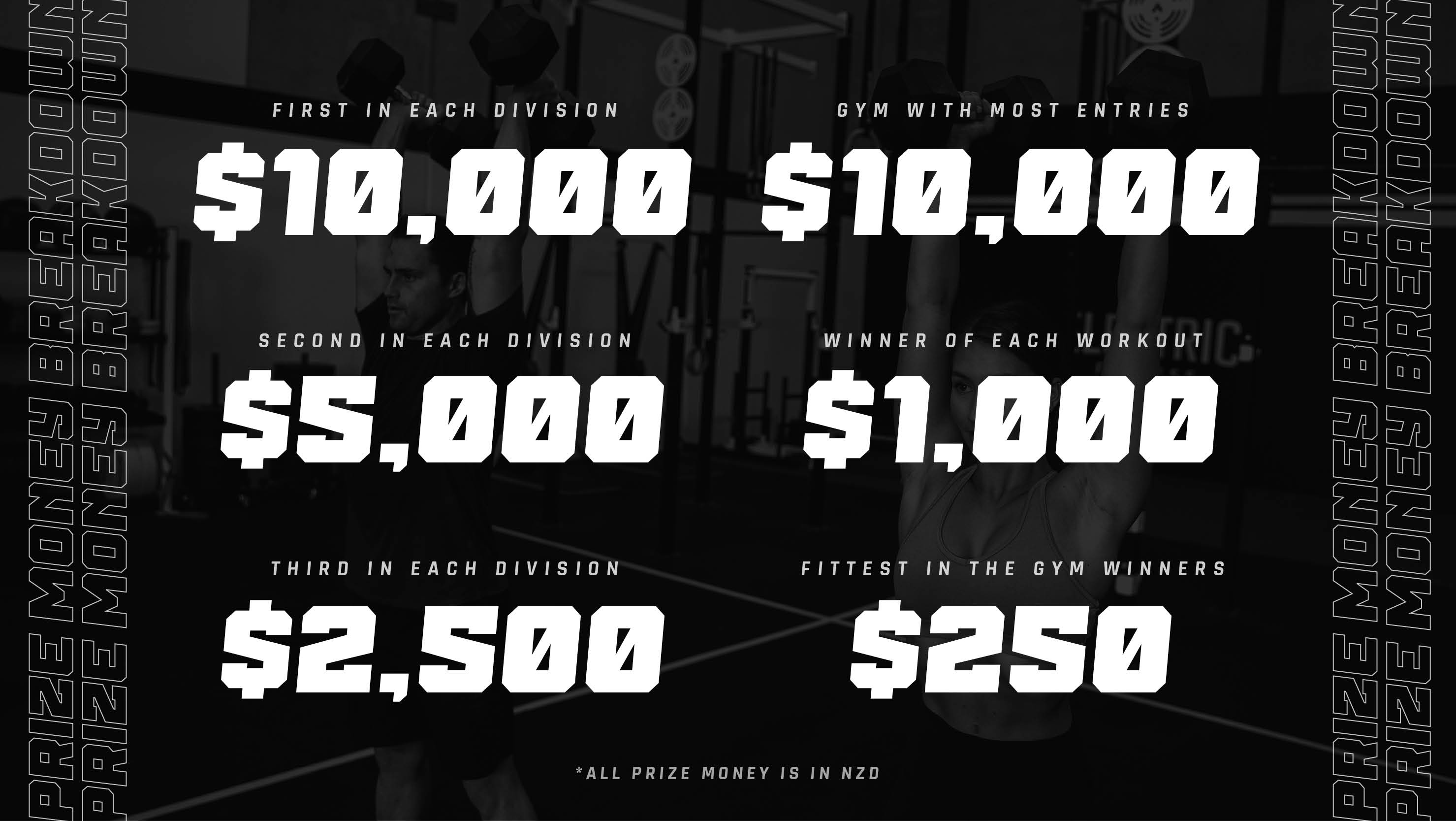 Workout Releases
Two workouts will be released via social media, email and on our website each Monday at 12:01am NZST time. Competitors will then have until 9:00pm NZST that Sunday to complete the workouts for that week and upload their scores. 
02 November - Workout One and Two released at 12:01am (NZST) 
09 November - Workout Three and Four released at 12:01am (NZST) 
16 November - Workout Five and Six released at 12:01am (NZST) 

Score Submission
Competitors are allowed to complete the workouts as many times as desired, but only one submission is allowed. All submissions must be received by 9:00PM NZST on the designated day. No late entries will be accepted.
For your entry to be valid and to receive any cash prizes, all your workouts must be recorded (this includes 'Fittest in The Gym' winners). We have teamed up with WODProof to make this easy, just download the app, search 'The Fittest Online' in the qualifiers section and all of the workouts for each week will be preloaded there for ease of filming.

Prizes Money
To be eligible for any cash prizes you must have video evidence of your workouts. When asked, you'll have 24 hours to provide the required video evidence for review. We have partnered up with WODProof and recommend using their service as all workouts will be preloaded into their system.
All cash prizes will be paid out through Stripe, to receive any cash prizes you will need to set up a stripe account (our team will guide all winners through this process).
All prizes amounts are in NZD.

Refund Policy
Refunds will be on a case by case basis, all refund requests are to be sent through the contact section at www.thefittestonline.com

*All competitors compete at their own risk and The Fittest Online Limited is not responsible for any athlete competing in this online competition.