Event description
The Yearly Murph challenge.
This year, we will plan to bring everyone together virtually.  We will provide start time 'heats' and will all tackle this workout 'together' from either your home affiliates ... or your home (or any other place that works for you)!  If you're able to be in your affiliate on Memorial Day, plan to tune in from there!  **Please note:  We will not be providing a location for all athletes to perform this workout this year.  Please arrange with your home affiliate or plan to do from home and tune in with us via Zoom!**
Heats will start around 8am Monday morning, and run continuously throughout the morning into the afternoon.  Scores (times) can be submitted as athletes finish, and the virtual scoreboard will be updated in real time.
As normal, we will have several divisions to choose from so all athletes are able to compete (even if you don't have access to a pull-up bar).
Please see below:
Top three places in each division will be recognized with virtual awards ceremony!
ALL proceeds from this event will go to local veterans charities. (please stay tuned for more information on those charities).
"Murph"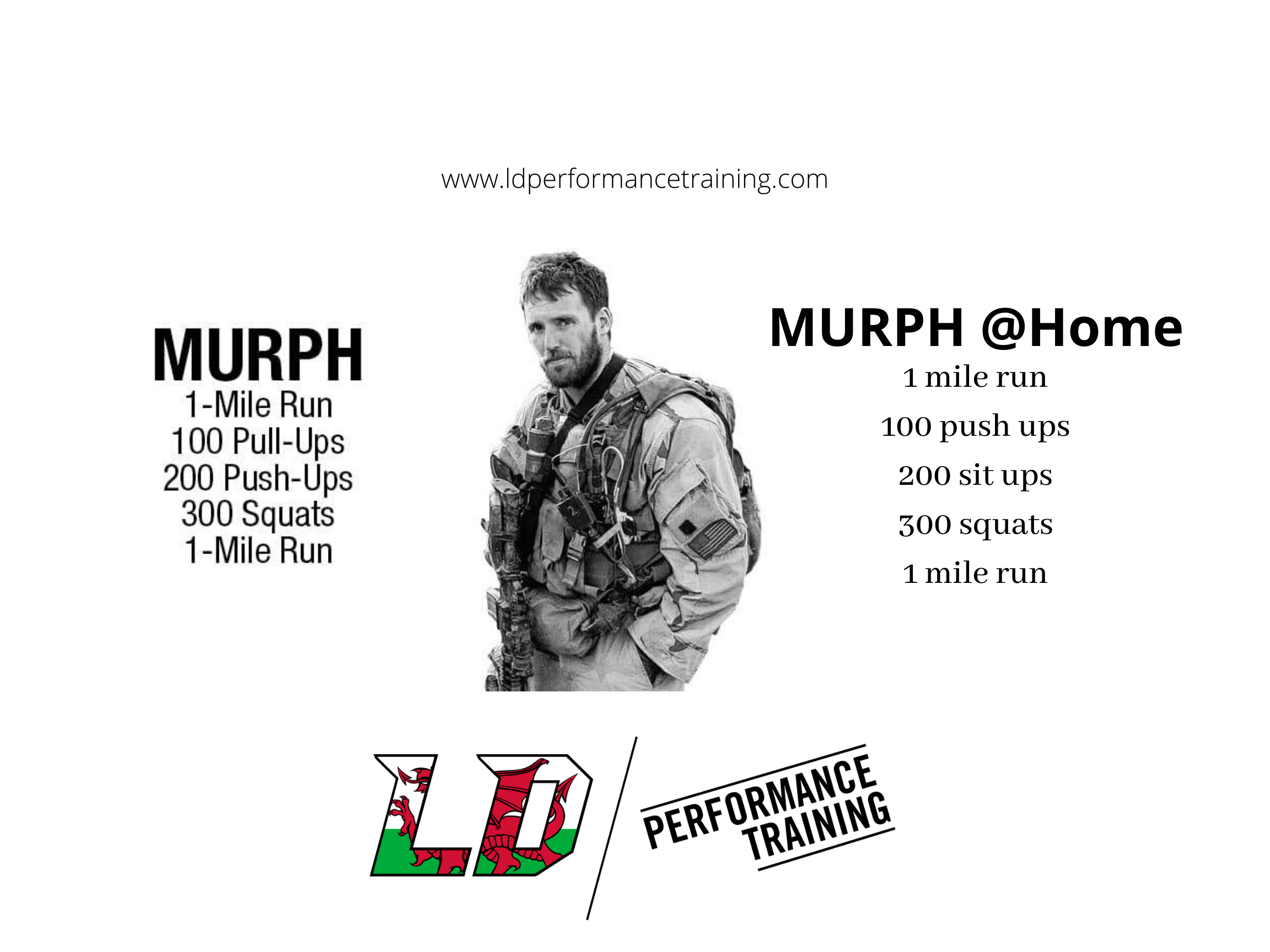 In memory of Navy Lieutenant Michael Murphy, 29, of Patchogue, N.Y., who was killed in Afghanistan June 28th, 2005.
This workout was one of Mike's favorites and he'd named it "Body Armor". From here on it will be referred to as "Murph" in honor of the focused warrior and great American who wanted nothing more in life than to serve this great country and the beautiful people who make it what it is.
Partition the pull-ups, push-ups, and squats as needed. Start and finish with a mile run. If you've got a twenty pound vest or body armor, wear it.