2020 Spectra London Affiliate Cup
Event description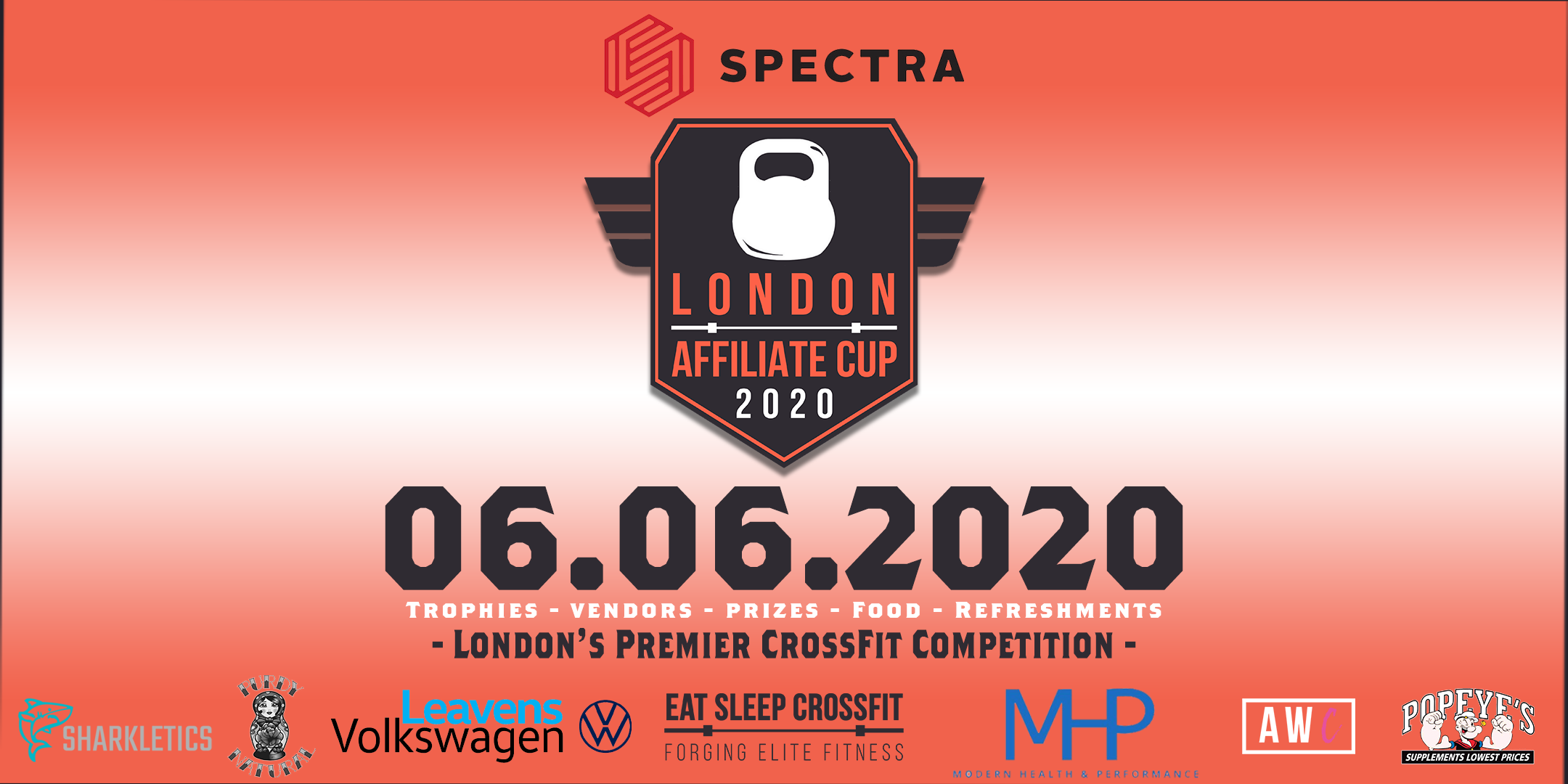 Eat Sleep CrossFit hosts Southwestern Ontario's hottest CrossFit invitational competition on June 6th, 2020 at their brand new facility within OEV Fitness. Select affiliates will compete for the coveted 2020 London Affiliate Cup brought to you by Spectra! This event will showcase some of the premier CrossFit talent the Forest City has to offer while hosting the leader's Health,  Fitness, and Nutrition from all over our province.
There are 3 divisions: Scaled, Rx and Elite... Teams are made up of 2 males and 2 females.
Division standards & qualifying workout will be made available on March 13th, 2020 on our event website and Facebook Group in order to help assist you in selecting your best teams to send.
Each Affiliate will be granted 1 team per division. RSVP by April 15th, 2020 and register by May 1st, 2020. After May 1st the divisions will open up with the opportunity to send additional teams if Affiliates do not fulfill their teams/division.
Registration is $300/team.
Official Sponsors
Title Sponsor: Spectra
Platinum: Leavens Volkswagon     Modern Health & Performance
Gold: Popeye's Supplements London     Purdy Natural
Sharkletics     Aren't We Creative