El Tercero (to benefit Barbells for Boobs)
Onsite Competition for Individuals and teams
Event description
BARBELL. BODYWEIGHT. RUN.
Join us for the second annual "El Tercero" 
An annual team fitness challenge and block party to promote wellness within our high school and surrounding community. 
Saturday March 28, 2020
11am-5pm at the El Segundo High School Stadium
Workouts will take place between 12-4pm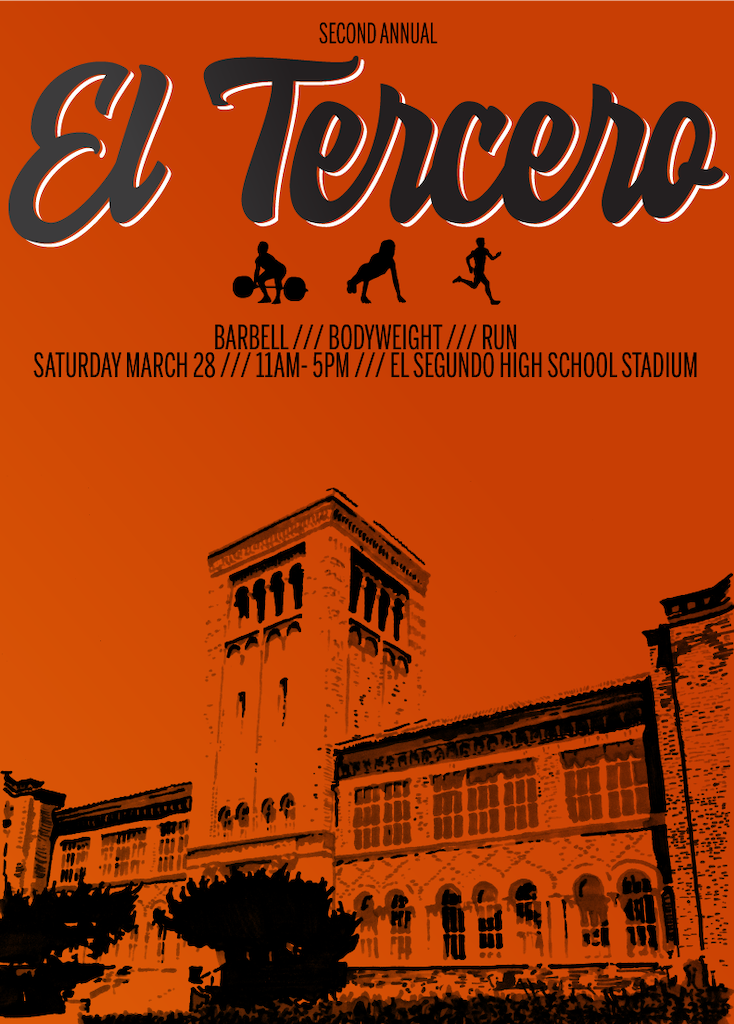 The second annual El Tercero is coming to El Segundo High School! This yearly fitness challenge combines bodyweight, barbell and running exercises into one seamless 30 minute workout. Admission to the event itself is free but registration for the workout is $10. Teams will consist of 3 participants and can be mixed gender. If you don't have a team we can place you on one. The workout is designed for participants of all levels and no prior experience is necessary. We will have plenty of coaching staff on site to provide instructions and alternative options for all exercises.  
Whether you're looking to prove yourself the fittest team on campus and compete for some of our grand prizes, or simply want to get a good sweat on, what's important is that all proceeds will be going to benefit the Barbells for Boobs breast health support, education, and fitness programs. Furthermore, this year we've partnered with El Segundo High School to use this event to promote an active, healthy lifestyle amongst the student body. 
This event is open to everybody, not just gym members and participants, so come show your support in the fight against breast cancer.
The block party will also feature:
Food and beverages from local establishments 
Health and fitness vendors 
Live Music 
Prizes, raffles, and giveaways