Fit Nation Field Day
Onsite Competition for Teams
Event description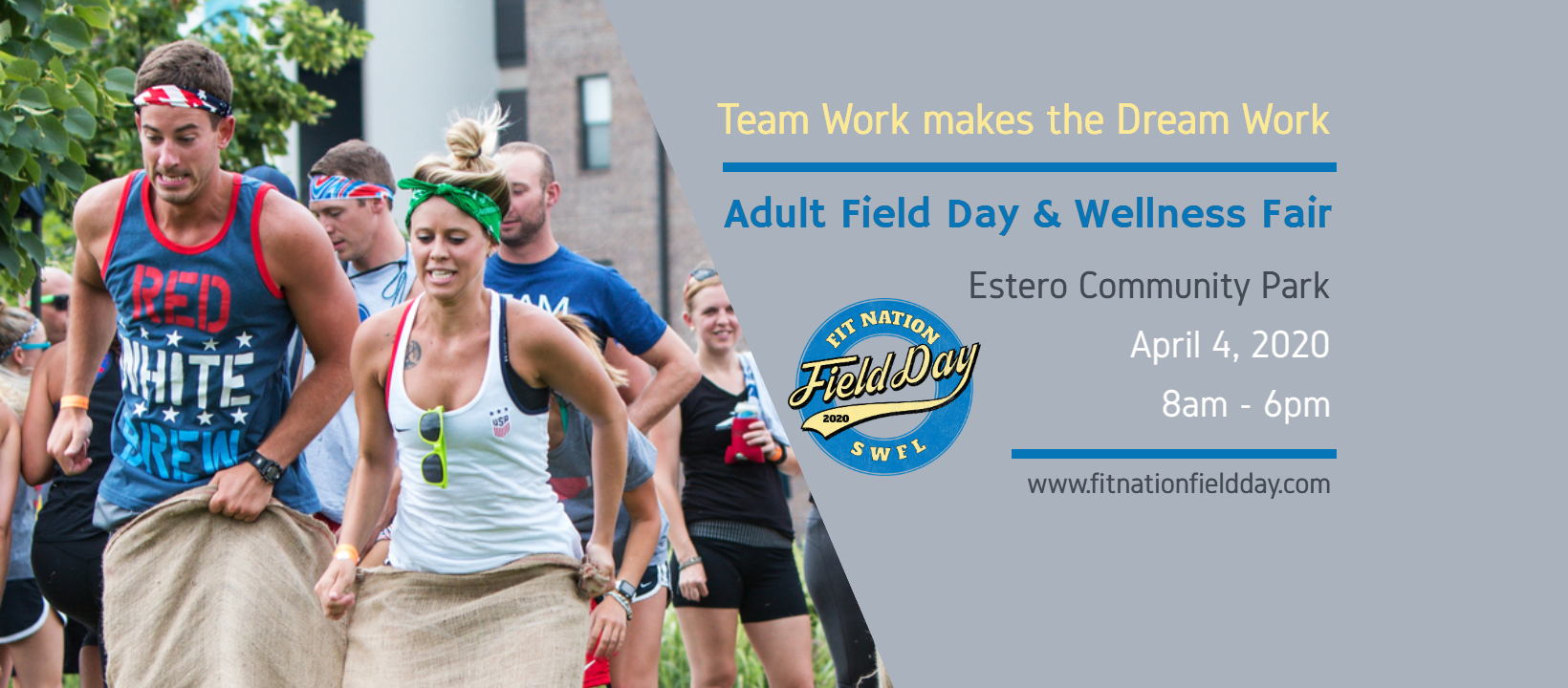 Get ready, because we're taking you back to grade school with. Expect to see some of the old school games like sack races, tug of war, leap frog, obstacle courses, plus some wild new games throughout the day.

Start recruiting your Co-Ed team of 6 now! Teams will compete in 8 competitions over the course of the day, consisting of (3) scheduled relays, and (5) scramble games events.
Teams will earn points in each event to add up to your total for the day.
Grab some friends, start your team, and get ready for the most fun you'll have all Year!
For more info, head to fitnationfieldday.com