Event description
Hi there, happy to see you!
Over the last 5 years our Throwdown grew from a small event with mainly Dutch enthusiastic Masters to a fullsize international event with both Teens and Masters athletes from all over the world. We want you to have a great time with old and new friends from near and far. Unite during the qualifiers at your own box, or during the finals on the competition floor and next to it.
All with the same drive:
Work hard & have fun!
We do not underestimate your fitness and age
So no mercy at the Finals #noscalingatourthrowdown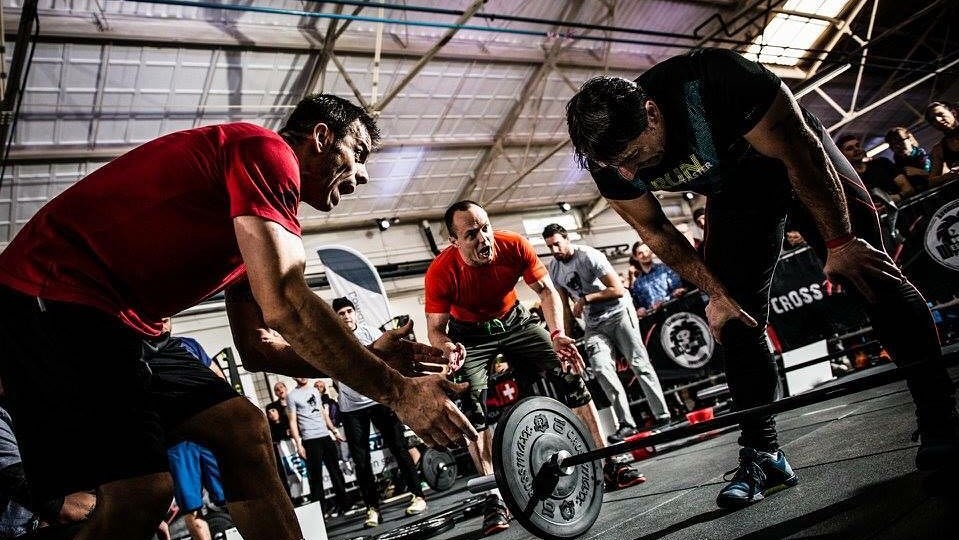 Our age divisions:
Teens: 12-13 / 14-15 / 16-17
Masters: 35-39 / 40-44 / 45-49 / 50-54 / 55-59 / 60-64* / 65+*
Qualifer dates:
WOD 1 - Saturday 31 August 07:00hrs till Wednesday 11 September 23:00hrs (CET)
WOD 2 - Saturday 07 September 07:00hrs till Wednesday 18 September 23:00hrs (CET)
Unofficial leaderboard: Thursday 19 September 10:00hrs
Officlal leaderboard: Sunday 29 September 10:00hrs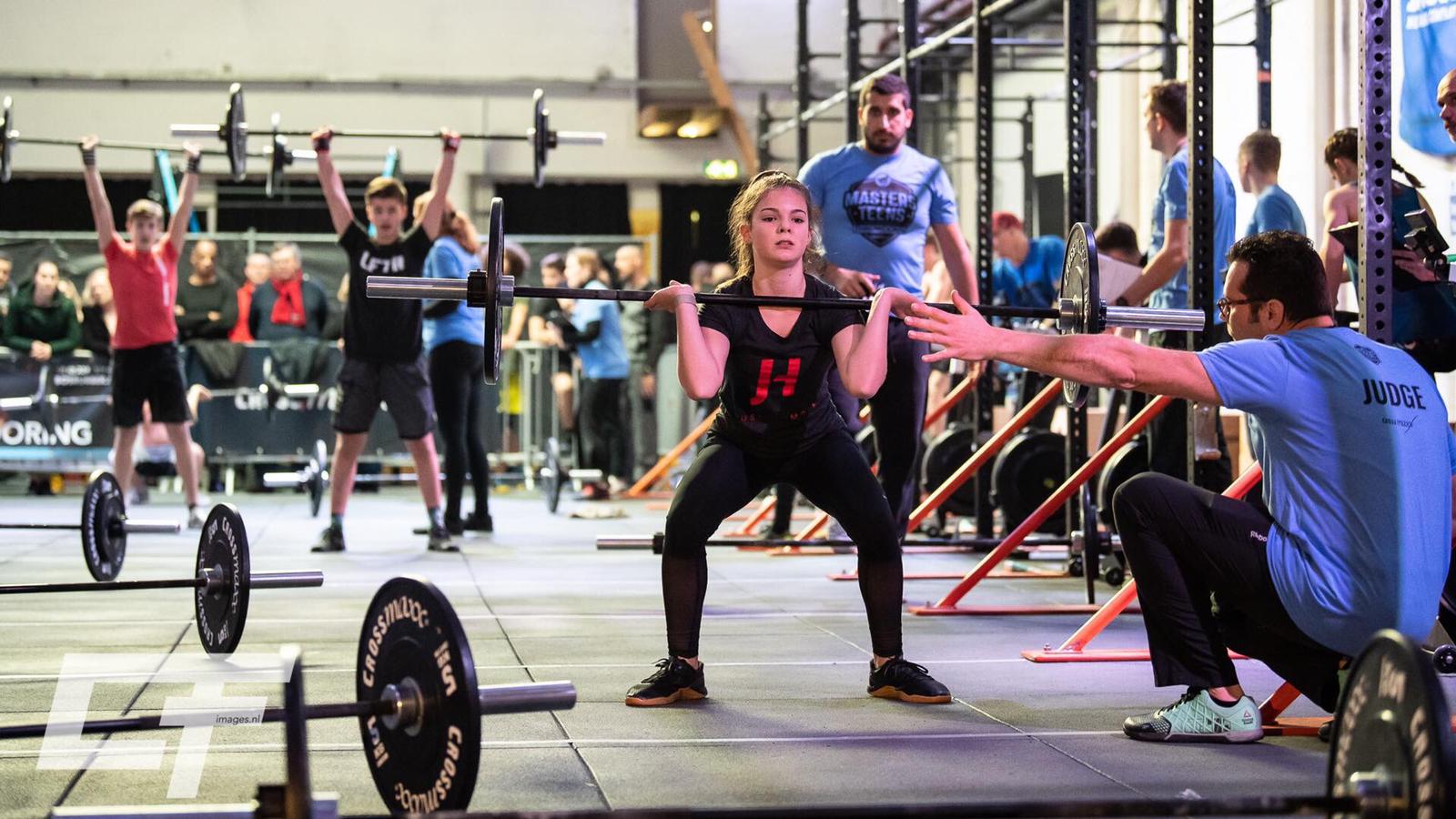 Rules & Requirements:
Athletes must register online and pay the €20,00 registration fee (excl. service costs). 
All Athletes MUST comply with the Games Rulebook
Athletes must complete two online qualifier workouts.
RX athletes must submit a validated score and a video submission for the two online qualifiers. 
Scaled athletes must submit a validated score for the two online qualifiers, no video submission is required.
Finals 18 - 19 January 2020 in Amersfoort, the Netherlands. Upon invitation by e-mail. RX athletes only will be invited. provided that scores for both qualifiers are submitted and validated by the Masters & Teens Throwdown Team. Two day event, all athletes compete both days, no cut off. 
Number of finalists per age group will be based on the number of registrations & will be published together with the unofficial leaderboard (19sep)
The Masters & Teens Throwdown Team reserve the right to disqualify an athlete based on their own reviewal process, should they find any violation of the rules stated or any violation of sportsmanship.
Decisions of the Team are final and cannot be discuted. Performances of athletes will not be discussed with other athletes. 
There is no limit to the amount of athletes who can participate in the qualifiers.
The registration fee is non-refundable
Registration remains open until the deadline of the first qualifier.
Ages: Masters, you must be 35+ years old and Teens, you must be 12 - 17 years old on the 19 January 2020 to participate. 
*If too little participants have signed up for the age categories 60/64 and/or 65+. those 2 divisions will be joined as one age categorie: 60+ 
Not sure to compete Rx'd or scaled? Check our advised standards below: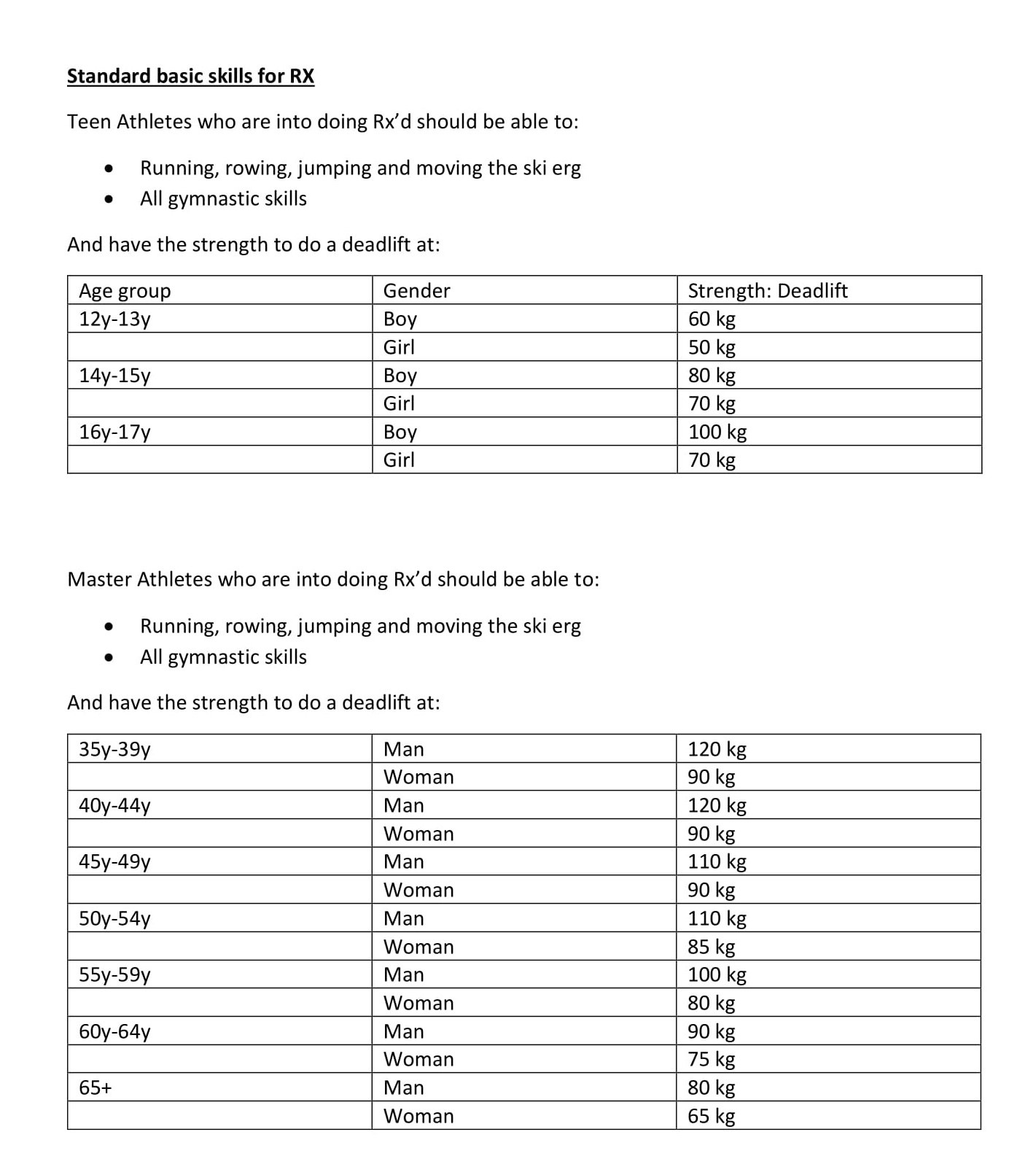 Powered by

Workouts have not been announced. Please check back again...
Workouts have not been announced. Please check back again...