Event description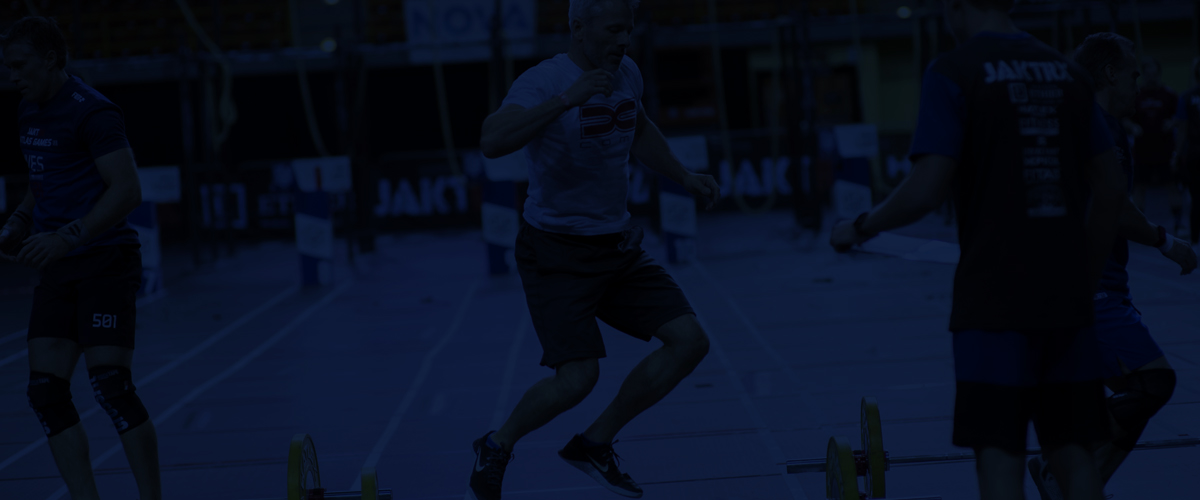 International Online Qualifier (IOQ)
The CrossFit® Atlas Games Online Qualifier (CAGOQ) is a two-part online workout challenge where athletes come to test their fitness. Choose to go indy or team! Cause you want to compete on the main floor at the 2020 CrossFit® Atlas Games
During the CAGOQ, athletes can expect challenging workouts, fun prizes and some exclusive access to the CrossFit® Atlas Games
During these 3 weeks, all workouts and scores will be posted to the CAGOQ Leaderboard, where you and your friends can see each other's scores and find out where you stack up against the rest of the community.
You know it, one of the best parts of going to the gym every day is seeing your friends and talking about the WOD, asking for new PR's or trash-talking your buddy's performances.
Many gyms are programming the workouts anyway, why not see where you stack up?! Everyone will be doing the same workout, trying to beat the clock, and push just a little bit harder than usual to see where they sit on the leaderboard. After the CAGOQ comes to a close, the top athletes in each division will earn their invitation to the CrossFit® Atlas Games in Montreal.
At the beginning of each week (Wednesday) during the Online Qualifier, Atlas Games will release multiple workouts at 5pm ET. Athletes will have until 5pm on the last day(Monday) of the Stage to complete the workouts and submit their score.
Qualifier Dates
Week 1: August 21st-26th, 2019
Week 2: August 28th -September 2nd, 2019
Week 3: September 4th-9th,2019
Registration for The CrossFit® Atlas Games Online Qualifier opens on monday, July 1st, 2019, 9:00 am EST and closes after the first week of the  Qualifier on monday, August 26, 2019, at 4:59 pm EST.
Workouts for each week must be completed and submitted by 5pm on the Monday following their release.
Please note that refunds are not offered for CAGOQ registrations!
-------------------------------------------------------------------
La Qualification en Ligne des CrossFit® Atlas Games Online Qualifier (CAGOQ) est une épreuve en 2 parties durant laquelle les athlètes pourront tester leur fitness. Choisissez de participer en tant qu'individu, en équipe ou encore de tenter les 2 opportunités. La raison est simple: vous voulez fouler les pieds sur le plancher de compétition principal des CrossFit® Atlas Games 2020.
Durant le CAGOQ les athlètes peuvent s'attendre à des entrainements représentant un bon défi, des prix amusants et des accès exclusifs au CrossFit® Atlas Games.
Durant ces 3 semaines de qualification, tous les entraînements et résultats seront accessibles sur le tableau de pointage du CAGOQ, c'est à ce moment que vous pourrez comparer vos résultats avec vos partenaires d'entraînement et voir ou vous vous situez par rapport au reste de la communauté 
De toute façon, de nombreux centres affiliés programment les entrainements du CAGOQ. Pourquoi ne pas voir où vous en êtes réellement ?! Tous vont faire les mêmes entrainements, en essayant de battre l'horloge ou de faire un maximum de répétition, et en poussant un peu plus fort que d'habitude pour voir où ils se trouvent dans le classement. Après la clôture de la CAGOQ, les meilleurs athlètes de chaque division seront récompensés avec une invitation aux CrossFit® Atlas Games à Montréal.​
Au début de chaque semaine de la qualification en ligne (Mercredi), Atlas Games publiera des entraînements à 17h00 HE. Les athlètes auront jusqu'à 17 heures le dernier jour (Lundi) de la phase pour terminer les entraînements et soumettre leur score.
Dates de Qualification:
Semaine 1: 21-26 Août, 2019
Semaine 2: 28 Août-2 Septembre, 2019
Semaine 3: 4-9 Septembre, 2019
Les inscriptions pour CrossFit® Atlas Games Online Qualifier ouvrent le lundi 1er Juillet 2019 et se termine à 16:59 EST le lundi 26 Août 2019
Les entraînements à chaque semaine doivent être complétés et soumis avant 17hrs le lundi suivant leur sortie.
SVP notez qu'il n'y a pas de rembousement offert pour les inscriptions au CAGOQ