P.I.T FIT Games 2019- Ages 6-17
Onsite Competition for Individuals
Event description
Movement Standards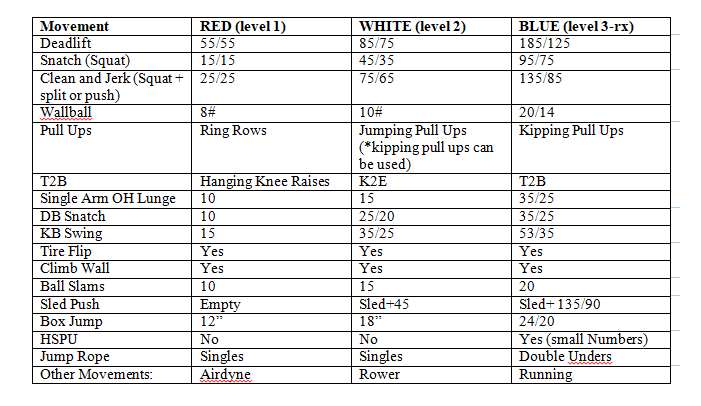 Please note the numbers and/or weight established in the list above is the bare requirements for each division, and the athlete must be able to complete at least 1 rep of the movement at the prescribed load. The athlete must have a decent knowledge base on lifting form and general awareness and respect of other athletes operating in the competitive field.  Please contact Angie at 307-272-5912 or Jess at 307-202-2399.
Full Workout details and movement standards will be released two weeks prior to the event. It is the expectation of the coach and/or parent and athlete to review the movement standards to have a solid grasp of the expectation prior to event day. The day of the event each workout will be demonstrated to proper movement standards and expectations.
This is going to be a fun event with workouts both inside and outside. Each event is meticulously designed to support and push each athlete no matter the age. Safety is of utmost importance and fun comes in a close second.
More information to be released as the event nears:
1)      Full event details
2)      Location of each event
3)      Event heats
4)      Weather expectations, food vendors, prizes
5)      Anything else the event coordinators believe to be important for the success of the event and the safety of the athletes.