Cenabum Contest IV
Onsite Competition for Teams
Event description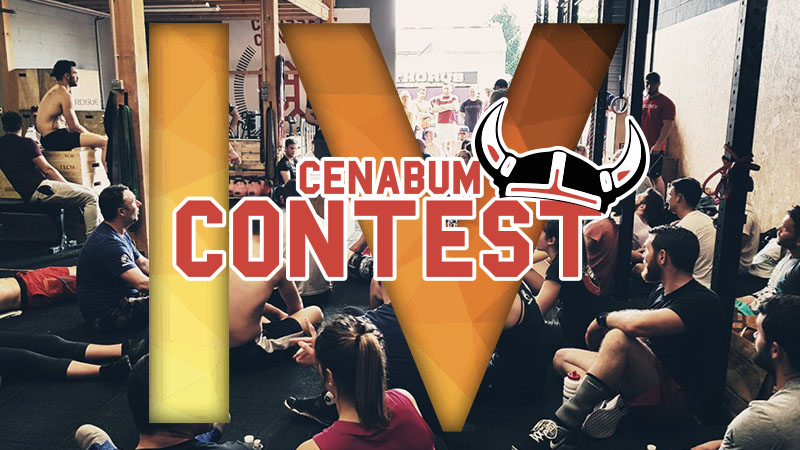 Le Cenabum Contest IV approche à grands pas ! Une belle opportunité pour venir vous tester avec vos partenaires d'entraînement dans la 1ère affiliée de la région Centre-Val de Loire !
Venez célébrer le fitness lors de cette grande fête de 2 jours ! WOD de folie et gros sons seront au rendez-vous !
Composez vos équipes (Homme / Homme ou Homme / Femme) et défendez les couleurs de votre affiliée les 18 & 19 mai 2019 à CrossFit Cenabum.
Les WOD vous seront annoncés tout au long de l'évènement selon le programme suivant :
samedi 18 mai : 4 WOD de qualification
dimanche 19 mai : 2 WOD de qualification avant le cut pour les phases finales
Vous devez au minimum maîtriser :
PULL-UP
HANDSTAND PUSH-UP
TOES TO BAR
ROPE CLIMB
SQUAT SNATCH @ 43/30 kg
SQUAT CLEAN & JERK @ 61/43 kg
ROW
BIKE
RUN
DOUBLE UNDER
N'oubliez pas votre matériel CrossFit habituel (chaussures, corde à sauter, trousse de soin, maniques, etc.)
Tout le nécessaire de restauration sera à votre disposition sur place.
Nous sommes impatients de prendre du fun à vos côtés !
Workouts have not been announced. Please check back again...