National Fitness Games - UK
Onsite Competition for Teams
Event description
TEAM REGISTRATION NOW LIVE!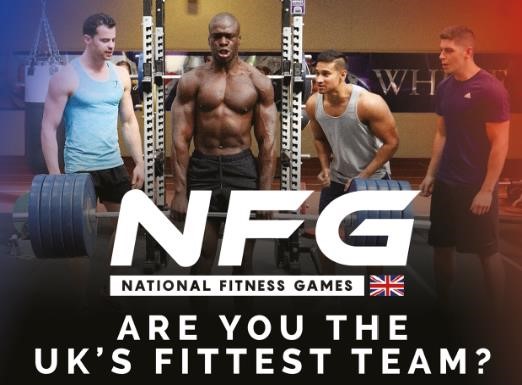 The National Fitness Games has been formed to redefine the way we classify fitness. We've all seen impressive acts of muscular endurance at events and races, but a true test of an individual's athletic ability should cover the 4 key pillars of fitness:
STRENGTH

SPEED

POWER

ENDURANCE
The National Fitness Games is the UK's Ultimate Team Fitness Competition and offers competitors:
A chance to compete in world-class facilities

A £10K prize fund

Other amazing prizes

Elite & Open competition categories

Credible fitness challenges created by elite athletes & respected coaches  
The National Fitness Games will crown the fittest teams in the UK with competition categories open to gym enthusiasts of all abilities...
For more information, please visit www.nationalfitnessgames.com.
Enter a team NOW to be part of the UK's Ultimate Fitness Challenge!