Summer Series at CrossFit Uncensored
Event description

Uncensored presents The 2018 Summer Series Team Competition
In this team competition there will be 3 divisions: Beginner, Intermediate and Advanced. Each event will be designed by our own Head Coach Kylie Medlin. They will be designed with every level of fitness in mind. Each division will have clear guidelines and skill definitions to avoid "sandbagging" as much as possible.
Our beginner category is for those of you who have just drank the CoolAid. In fact, you are still wet behind the ears and the words EMOM and AMRAP, make you stop and think. Your PR's may have been getting those first few pull ups strung together or doing a full snatch with a little weight on the bar. Don't worry, this is the perfect place to start your competition career, with three of your friends right by your side. 
Required Skills:
Assault Bike
Rowing
Single Unders
Banded Pull Ups
Wallballs (14/10)
Box Step Ups
Push Ups
Clean & Jerk ( 95/75)
Snatch ( 75/55)
Overhead Squat (65/45)
Deadlift (135lbs)
Kettlebell Thruster (26/18)
For our Intermediates a.k.a. Super heroes in training look no further this is the right category for you. You generally can perform WOD's RX even if you aren't crushing the leaderboard. This category requires skill, speed, and strength. If fitness is high on your priorities, right above tacos… this is the category for you.
Required Skills:
Assault Bike
Rowing
Double Unders
Chest to Bars
Wallballs (20/14)
Box Jumps (24"/20")
HSPU
Clean & Jerk (135/95)
Snatch (115/85)
Overhead Squat (95/65)
Lunge
Deadlift (185 lbs)
Kettlebell Thruster (35/26)
If you are signing up for the Advanced Category you have been doing for a while. You complete every WOD RX and are typically top of the leader board. You lift heavy, you run fast, and your application is pending at Marvel for the next super hero job opening. 
Required Skills:
Assault Bike
Rowing 
Double Unders
Bar Muscle Ups
Wallballs (30/20)
Box Jumps (30"24")
Deficit HSPU
Clean & Jerks (225/155+)
Snatch (185/125+)
Overhead Squat (135/95)
Deadlift (275 lbs)
Kettlebell Thruster (53/35)
The teams of 4 will consist of M, M, F, F. There will be 5 events on which the teams will be scored. Event numbers 1, 2, 3 & 4 will be released periodically from now until a week before the event. The 5th event will remain a secret (even from Uncensored members) until the day of the competition. 
Once you sign up there will be no refunds. However, substitutes will be allowed until Friday July 27th, 2018. Feel free to bring your lawn chairs, tents, etc and set up a spot to hang out between events. Don't forget to check out vendor row during your break! We know you love your pups but please leave those furry friends at home for this competition. There will be plenty of parking in our parking lot and on the street. If you have any questions please don't hesitate to send us an e-mail at CFUPeter@yahoo.com. 
The Highlights
- Teams of 4 People (M, M, F, F) 
- 5 events testing a range of skills and strength as a team
- Trained judges
- Each competitor will receive a competition shirt.
- Prizes for the 1st, 2nd, & 3nd place finishers in all categories. 
Click the Register button for breakdown of the categories!
Register early for BIG SAVINGS!
Early Bird- Now through May 31st-
$240 per team ($60.00 per person)
June 1st through June 30th- 
$280 per team ($70.00 per person)
July 1st through July 14th
$340 per team ($85.00 per person)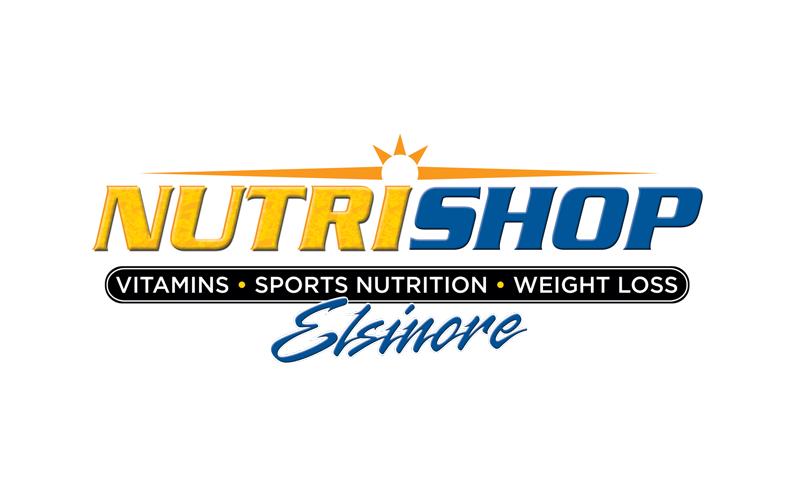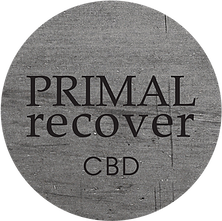 WOD-1 
GET TO THE BURPEES! 
(12 Minute Time Cap)
1A) 4 x 400M Run (M1, F1, M2, F2)
(Must be run as M1, F1, M2, F2)
1B) Deadlift Ladder
(Deadlifts will be done (M,M) (F,F))
1C) Max Reps- Burpee Box Jump Overs 
(Team can perform burpees in any order BUT ALL TEAM MEMBERS MUST SPLIT BBJO EVENLY.)
At 3..2..1.. Go the Male athlete 1 will run a 400M Run. He will then tag Female 1 and she will do the same. This will continue until all four athletes have completed a 400M Run for a total of 1 mile. This is the first part of a two part WOD. This portion will be for time.
After the mile is completed by all four members of the team they will start the Deadlift ladder (M,M) (F,F) with whatever time remains in the 12 minute time cap. The Male athletes will start with 50 reps together (two men on one bar) followed by the two Female athletes at the same weight for 35 reps. After athletes have finished the first weight they will move onto the next bar and perform the next weight in the same manner. Once the athletes have completed the deadlift ladder (150 Reps for men/ 105 Reps for Women) they will proceed to the burpee box jump overs, with whatever time remains in the 12 minute time cap. The box jump overs can be done in any M/F order so long as reps are split evenly. 
Weight for the deadlifts:
Deadlift Ladder
Advanced
Load 1-50/35 Reps @ 95lbs (MM, FF)
Load 2- 40/28 Reps @ 135lbs (MM, FF)    
Load 3- 30/21 Reps @ 185lbs (MM, FF)     
Load 4- 20/14 Reps @ 225lbs (MM, FF)  
Load 5- 10/7 Reps @ 275lbs (MM, FF)    
Intermediate
Load 1-50/35 Reps @ 65lbs (MM, FF)
Load 2- 40/28 Reps @ 95lbs (MM, FF)
Load 3- 30/21 Reps @ 135lbs (MM, FF)
Load 4- 20/14 Reps @ 185lbs (MM, FF)
Load 5- 10/7 Reps @ 225lbs (MM, FF)
Beginner
Load 1-50/35 Reps @ 45lbs (MM, FF)
Load 2- 40/28 Reps @ 65lbs (MM, FF)
Load 3- 30/21 Reps @ 95lbs (MM, FF)
Load 4- 20/14 Reps @ 135lbs (MM, FF)
Load 5- 10/7 Reps @ 185lbs (MM, FF)
WOD 2
One of our biggest sponsors and also our sister company is Level One Elite. So of course we had to create a WOD where you can show us your jump rope skills with that Level One rope! And if you aren't using a Level One rope yet you'll have the opportunity to try them at in Vender row at our event! 
Level One Sprint
FOR TIME
100- Double Unders
7- Shoulder to Overhead
Advanced- (185lbs/125lbs)
Intermediate- (135lbs/ 95lbs)
Beginner- (Single Unders / 95/65)
*Each partner will complete 107 reps. One person will work at a time. 
WOD 3
Quad Crusher
10 Minute Time Cap
21-15-9
Synchronized OHS
*20/14 Calorie Airdyne between sets
At 3..2..1.. Go (M,M) athletes will complete the 21-15-9 reps of overhead squats. Each athlete will have his own bar and will synchronize the reps. Between each set the men will share 20 Calories on the Airdyne. Once finished, the men will tag the women and they will complete 21-15-9 reps of synchronized Overhead Squats with 14 shared calories on the Airdyne. 
Weight for Overhead Squats-
Advanced- 115/85
Intermediate- 95/65
Beginner- 65/45
WOD-4 
"Hang in there!"
M/F Pair
For Time
12 minute time cap
100 Chest to bar pull ups w/ teammate hangs from pull up bar
100- Double kettlebell thrusters while teammate holds in front rack
100- toes to bar while teammate hangs from pull up bar
At 3...2...1... go- One male and one female from each team will start the pull ups. Partners can share the work however they see fit but all 100 reps of the movement has to be done before moving on to the next movement. Once the 300 reps are completed the next M/F pair will start their 300 reps. This workout will be for time and will have a 12 minute time cap. 
Beginner- (Banded pull ups) (26/18)(Knee Raises)
Intermediate- (Pull ups) (35/26) (Knees to elbow)
Advanced- (Chest 2 bars)( 53/35) (Toes to Bar)